Are you looking to move your family into a premium neighborhood in Las Vegas or Henderson? Before you begin your search for your dream home in Sin City, acquaint yourself with the area's exclusive communities and the outstanding schools in and around Clark County. The city of Las Vegas is home to a variety of golf course neighborhoods with modern luxury homes, as is Henderson. So, whether you choose a property based on location or the quality amenities nearby, you'll be living the good life in no time. I compiled a list for you to narrow your search for a quality place to live with your family.
The Clark County School District
The Clark County School District is one of Nevada's biggest school districts and it's the fifth largest in the United States. It offers educational opportunities to nearly three quarters of the entire state's population of students. In fact, the Clark County School District caters to over 300,000 bright young minds every year. The district offers a grand total of 357 schools in the southern part of the state, so this minority majority school district encompasses a range of schools dedicated to educating children of the elite in Las Vegas.

With help from the 14 best neighborhoods within the Clark County school district, your elementary, middle or high school students will find their places in society before you know it.
The CCSD and Zoning Requirements
Sin City's affluent neighborhoods are scattered around two major regions in the greater Las Vegas area. Each one includes award-winning schools in close proximity to
the best luxury home communities in Las Vegas
. Because each neighborhood offers different variations of the Las Vegas lifestyle according to its geographic location, I recommend you start your search for a new house by honing in on a few areas to start. Here are the two cities in Las Vegas where you can discover exclusive neighborhoods and learn more about the outstanding schools and beautiful homes within each one.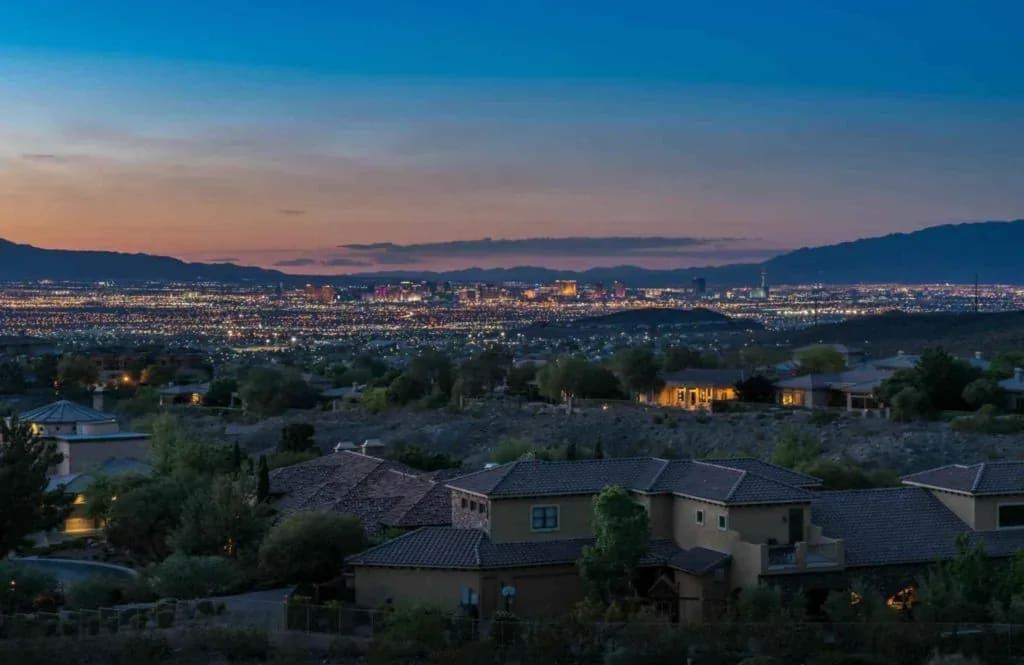 Premium Neighborhoods in The City of Las Vegas
The Ridges
Considered one of the most extravagant residential communities in southern Nevada, The Ridges is the premium neighborhood for unmatched schools and modern luxury homes in all of Las Vegas. This stunning oasis resides in Summerlin and offers over twenty public and private schools. The Ridges also includes ten nationally recognized private schools within close proximity to this luxurious retreat.
Redhawk
Beyond the fact that it's considered one of the local communities with the friendliest neighbors, Redhawk is one of the leading neighborhoods for unrivaled schools and state-of-the-art homes near the Bear's Best Las Vegas golf course. This alluring locale encompasses over 3,000 planned homes. It is also home to an impeccable school system. Because it's celebrated for housing some of the most well cared for homes in the area, Redhawk is the ideal destination for families of all sizes.
Rimrock
Rimrock is an immensely private and exclusive neighborhood within The Ridges. It is also one of the most decadent places to look for a mansion in the heart of Las Vegas. This exquisite master-planned development rests close to everything Summerlin has to offer its affluent residents. It is also designed to cater to your kids and their extracurricular activities. Its role as a shining star in West Las Vegas makes Rimrock a convenient way to access the resort-style amenities from your dreams.
Canyon Fairways
Located in a secluded part of the acclaimed Las Vegas community The Canyons, Canyon Fairways is a dreamy locale to search for custom-built luxury homes. This Summerlin community offers expansive lots and easy access to neighboring facilities, so your kids will never go without during their downtime. The Canyon Fairways community places an emphasis on being outside, which makes this Las Vegas destination the ideal place to raise well-rounded, active children.
Eagle Hills
In addition to its close proximity to world-class hiking trails and high-end shopping, Eagle Hills is home to some of the most unique homes in Las Vegas. This exclusive neighborhood in Summerlin also grants access to highly acclaimed schools in the area. Dedicated to maintaining its family friendly nature, Eagle Hills is a wonderful place for expecting families or ones with young children in need of excellent schools.
Falcon Ridge
An elevated area on a golf course estate, Falcon Ridge is in high demand among families craving custom-built luxury homes with breathtaking views. This high-end stretch of land is also no stranger to some of the best schools in Las Vegas. Given that all Falcon Ridge residents have access to unparalleled public and private schools, their children thrive in the classroom while taking advantage of all the recreational opportunities this charming neighborhood offers its residents in their free time.
Queensridge
Also known as "Little Europe," Las Vegas locals have been snatching up these European-style mansions and 18-story condos in droves. Your kids will feel like they're studying abroad amidst these French, Italian and English-style homes. Families from around the world will feel right at home in these community-oriented places, while taking advantage of notable public schools like Walter Jacobson Elementary and Palo Verde High School.
Mountain Trails
This active community lives up to its name with stunning mountain view and countless hiking trails. Residents can clear their minds and maintain their health in Mountain Trails. This outdoor-loving locale also gives your family access to this flourishing community's top-rated public and private schools. With easy access to fascinating libraries and intriguing fitness opportunities, Mountain Trails residents would give this place an A+.
Country Club Hills
Through expansive outdoor spaces and custom-built estates, Country Club Hills has climbed to the top of the list of picturesque neighborhoods in Las Vegas. This gated community consists of spacious lots that offer your kids plenty of options for places to study. Because it's close to the Summerlin Library and other local hot spots like the Performing Arts Center, Country Club Hills will nourish your children's minds in many ways.
Canyon Gate
Many of the city's most affluent residents call this opulent locale home. Canyon Gate is the place to help your little ones make new friends. This master-planned community in Summerlin includes houses of various sizes that boast opportunities for a range of activities both inside and out. After spending some time socializing at the country club, further, your children will lead more enriched lives in and out of school.
View Quicklinks of Las Vegas Homes for Sale Near Some of the Area's Top Rated Schools: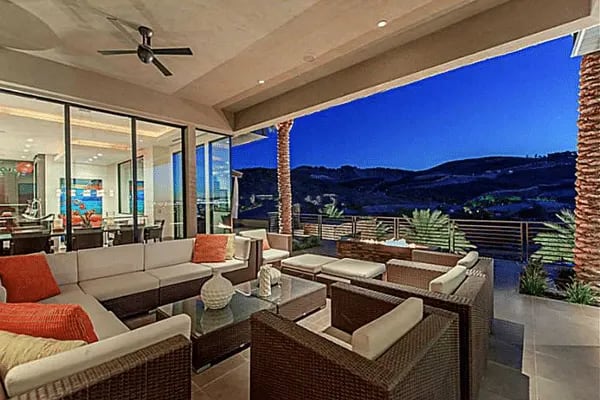 Premium Neighborhoods in The City of Henderson
Macdonald Highlands
Perched almost three thousand feet about the Las Vegas Valley, Macdonald Highlands is a scenic place to call home. This immaculate getaway also offers child care services and is only a short drive away from many impressive southern Nevada schools. Carved into the mountainside, the homes in Macdonald Highlands are always in high demand from families looking to interact with the elite community in this posh area.
Southern Highlands
This desirable destination offers a range of master-planned communities in Henderson. Southern Highlands is the place where many high-paying customers look for quality homes in Las Vegas. This high-tech home base for Nevada's elite offers privacy and security, so parents can guarantee that their kids will lead peaceful, safe lives both in school and at home. Its prime location also helps it serve the most athletically inclined individuals. In fact, Southern Highlands helps residents enjoy an array of amenities like local parks and hiking trails designed to cultivate healthy lifestyles.
Macdonald Ranch
Because it includes perks from both Nevada's rural and urban areas, Macdonald Ranch is a luxury home community worth paying attention to in your search. It's one of the smaller communities of this kind. Also, it is close to a range of quality schools and other worthwhile amenities. The fine dining and animated shopping centers, for example, help you treat your kids after a busy day at school to make Macdonald Ranch a great place to raise a family.
Anthem
With its close proximity to the Las Vegas strip and ranking as one of the safest cities in the country, parents are flocking to Anthem to raise their kids. This family-friendly area offers several neighborhoods without age restrictions, so single-family households can set up shop in one of its many lavish homes. In addition to being conveniently located by a number of notable private and public schools, Anthem introduces kids to healthy living with a range of fitness-oriented amenities.
Because these are the choice neighborhoods and top areas for schools in southern Nevada, focus your house hunt on state-of-the-art luxury homes for sale in these places. Henderson offers notable institutions for kids of all ages who live in the city's most opulent neighborhoods whether your children are just starting school or they're nearing graduation. When you're ready to take the next steps toward finding your home among the best neighborhoods and school districts in Henderson, please don't hesitate to
contact
me today. I would be delighted to help you and your family find the right premium neighborhood and schools for you.
View Quicklinks of Las Vegas Homes for Sale Near Some of the Area's Top Rated Schools: