Are you looking to buy a luxury home in Las Vegas? Whether you're new to the area or you've been living in Southern Nevada for a while, it's important to take the time to familiarize yourself with the process of buying and selling a house in this competitive real estate market. The details regarding what goes into closing a home sale, how long a closing takes and what to expect during a closing are all important things to learn before you make an offer or list a property in Las Vegas or Henderson.
With help from
available homes
in each southern Nevada city, here's a guide to closing a home sale in Las Vegas.
How to Prepare for Closing a Home Sale in Las Vegas
The closing process in Las Vegas requires you to take a few preliminary steps before making an offer on a home or listing one for sale. Once you've been pre-approved for a loan or you've staged your property, for example, you'll be on the right track toward a buying or selling your house. These essential parts of the process resemble ones in other competitive real estate markets, so you can know what to do if you've already bought or sold a property in a big city.
Whether you're looking to buy or sell a place in Sin City this year, follow the below steps to ensure a successful closing on your stunning new abode.
How to Prepare for Closing a Home Sale if You're a Buyer
If you're looking to buy a home in Las Vegas, there are a few things you'll need to do before you start shopping for a new place. The process of getting a loan, for example, can take time if you're looking to find the right mortgage for your financial situation. When you're planning to take on a loan rather than pay for your new house upfront, you'll also have to budget in time for checking your credit score while making sure the details of your financial affairs are in order. Buyers who have the capacity to pay for their next home in cash should also set aside time to organize their finances.
How to Prepare for Closing a Home Sale if You're a Seller
If you're hoping to sell a home in Las Vegas, there's also a number of things you'll need to take care of before you begin putting together a listing for a former place. The process of touching up your home, for instance, can take time if you're hoping to show the most immaculate version of your living space. When you're preparing your home for private appointments, you'll also have to hire a professional to help with staging your house effectively. Sellers who have the ability to lure potential buyers with luxurious interior and exterior areas should also take the time to highlight the home's best qualities.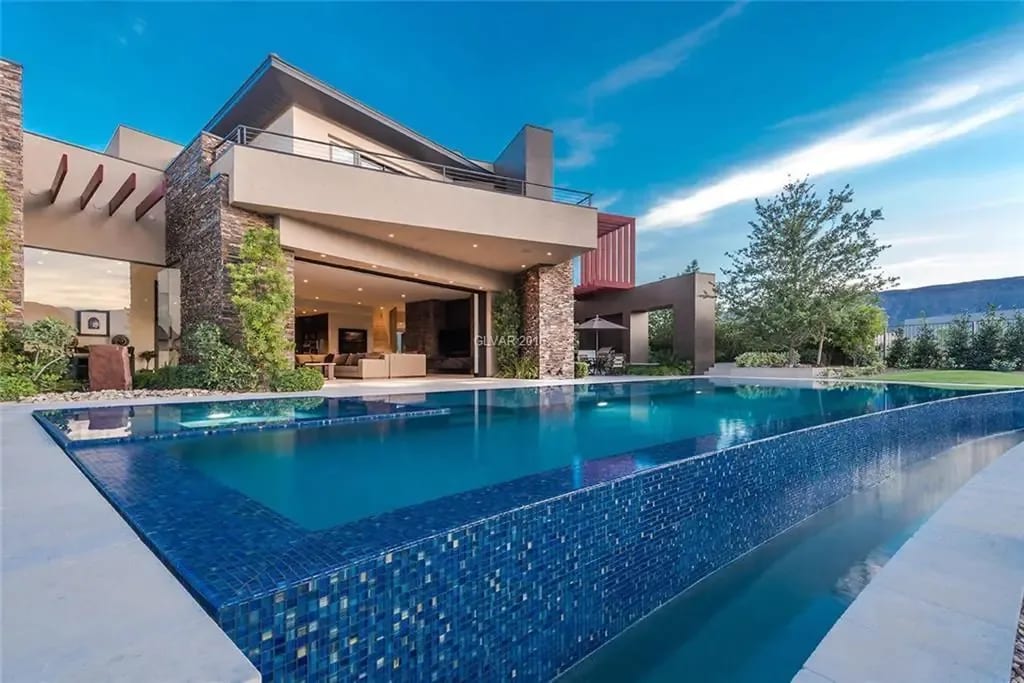 Luxury Homes for Sale in the Greater Las Vegas Area
Before you dive into learning the process behind closing a home sale in Las Vegas, consider the types of luxury homes you should expect to see in this area. The city offers exclusive, master-planned communities with homes ranging in price from six to eight figures that are situated near top-notch schools, world-class attractions and more. Whether you're looking for a place like 11287 Winter Cottage Place or one like 99 Hawk Ridge Drive, Sin City is home to an array of impressive homes resting on spacious lots. Each high-end property also comes with a range of household and neighborhood amenities, so you and your family can start living the Las Vegas luxury life.
How to Choose the Right Luxury Home in Las Vegas
The next steps in the home closing process come after you've made the proper preparations as a buyer or seller. If you're looking to invest in your dream Las Vegas home, you'll need to figure out your housing needs and then choose the communities you'd like to explore accordingly. The size of house as well as the amenities you'll require as a part of living in one of the city's most exclusive neighborhoods is a great place to start. Once you know the square footage you need and the perks you want, you can inquire about things like schools to select the right home.
What Goes Into Closing a Home Sale in Las Vegas
Making an Offer
The first part of sealing the deal entails making a bid on the home at the top of your list with help from your real estate agent. If you have your heart set on one house in particular, you should be sure you make a strong bid to ward off other buyers interested in the property. The competition for quality real estate in Las Vegas is stiff, especially when you're dealing with mansions in exclusive luxury communities, so putting forth an impressive offer the seller can't turn down is the best way to secure your dream home.
Calculating the Earnest Money Deposit
While your team is beating out the details on the sale price, desired closing date and more, you can work out the amount of money you'll have to pay upfront. Your earnest money deposit, or EMD, comes into play when a price is agreed on and the contracts are drawn up. Because the listings of available homes in Las Vegas often offer this information online, you have the ability to browse homes while taking into account the amount you can expect to pay early on in the closing process. The two luxury houses for sale listed earlier on in this guide, for example, come with earnest deposits of $25,000 and $1,000,000 respectively, so you can get a grasp of the payments expected from the city's elite.
How Long Closing a Home Sale Takes in Las Vegas
Opening Escrow
Making an offer and providing your earnest money deposit should go by quickly if you have the funds available to go ahead and open the closing process immediately. Once the buyer and the seller have come to an agreement regarding the price and other sale conditions, the buyer's real estate agent will transfer the earnest money deposit into an escrow account with help from an escrow agent. The brokers, lawyers, escrow agents and more will then take care of the details up until you have to do your due diligence.
Doing Your Due Diligence
A guide to closing a home sale in Las Vegas is only complete with a breakdown of the due diligence time you'll be required to serve upon opening escrow on a luxury home in Las Vegas. Because you and your real estate agent are the ones to ask for this time, it's designed to give buyers and their teams the chance to undertake inspections, finalize loans and so forth. The home appraisal, which determines value of your new home as it relates to your loan and personal finances, and the home inspection, which details the property's condition before it's officially sold, for instance, are two best practices during this time.
What to Expect During Closing a Home Sale in Las Vegas
Carrying Out the Final Walkthrough
Once you've gone through the steps of opening escrow and doing your due diligence, you'll be in the final stages of closing a home sale in Las Vegas. The final walkthrough is one of the most important parts of buying a house, as it lets you see the house for yourself before closing the deal. Before you sign the papers and move into your new place, you'll want to know you're getting what you expect from your latest luxury home. The final walkthrough also ensures that the place includes the appliances, furniture and more that you agreed to keep in your contract.
Closing on the Home
The final walkthrough paves the way for the final stage of closing on the home if you're satisfied with the house in its present state. Once you sign the papers and claim your luxury Las Vegas home, you'll also need to gather the closing costs and pay the fees accordingly. The closing process usually takes about a month and a half in Nevada from escrow to close, and you won't gain access to your home until the contracts are signed and recorded. When the papers have been filed and your real estate agent gives you the green light, you'll be the proud owner of one of southern Nevada's most beautiful homes.
With help from a guide to closing a home sale in Las Vegas and examples of available homes, you'll get to know the ins and outs of this dynamic real estate market. This information about what goes into a closing, how long a closing takes and what to expect during a closing plays a key role in decoding this process, so you're prepared to make an offer on a home or list one for sale. I would be happy to answer any questions you may have about buying or selling a home in the greater Las Vegas area, so please don't hesitate to
contact me today.