3-acre compound in Las Vegas' historic Winchester District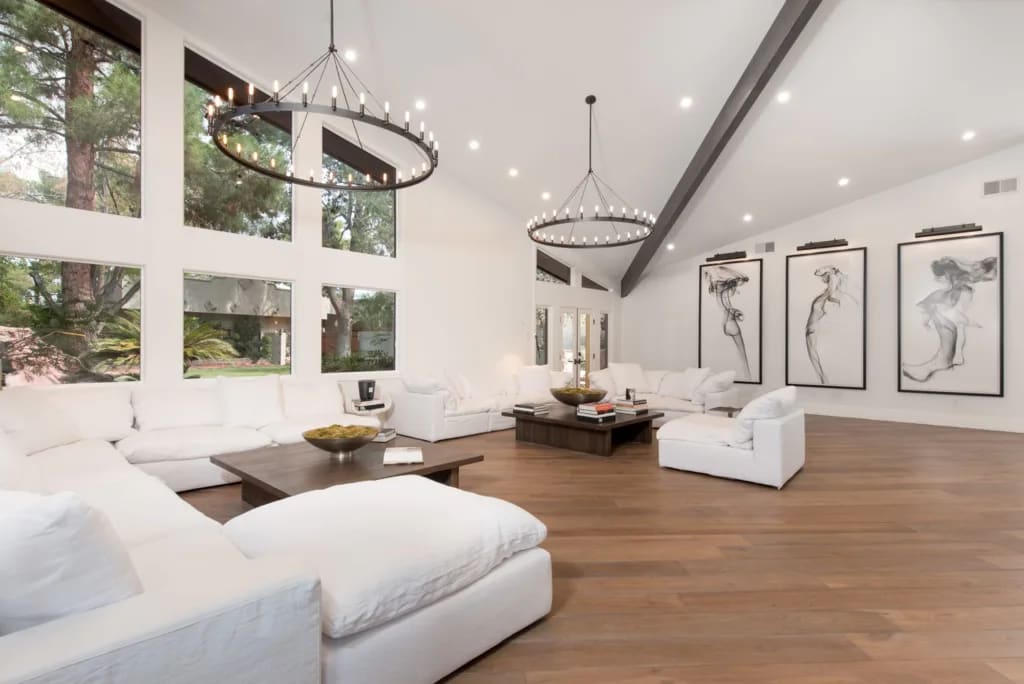 Walking onto the phenomenal 3.14-acre compound, Saville Kellner and his wife, Katie, immediately fell in love.
"The first view I saw was behind me," Kellner said, pointing to the wall of windows showcasing the home's wooded grounds. "And we started walking around this property and saw all the amenities and thought, 'this is too good to be true."
Nestled in a 12-acre gated enclave of seven homes, 2850 S. Mojave Road is in the historic Winchester District.
The Kellners' property features two (of the seven) distinct, modern-designed, single-story homes. The main home measures 6,143 square feet with three bedrooms and 4½ baths. The guest home is 4,750 square feet with five beds and four baths.
"We're so blessed to have a guesthouse," Saville Kellner said. "We've had nine people that have fallen on challenging times and we were able to say go live in our guest house."
The homes are connected by lush acreages and lifestyle amenities, such as a regulation-size tennis court and an Asian-inspired spa house built out of teak wood.
The property is listed for $2.75 million through Gavin Ernstone, owner of Simply Vegas.
"I decided (it) in his honor," Kellner. He died while planning to immigrate to the U.S. "He was willing to give up everything and leave, so I decided I'm going to do this."

All he brought were one brown suitcase and $6,500 worth of Krugerrands, gold coins minted by the Republic of South Africa.