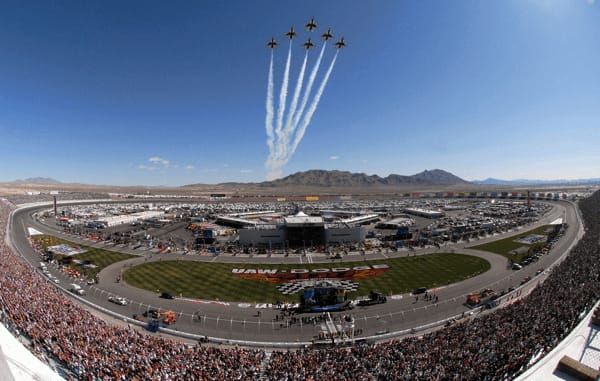 When most people think of Vegas, they think of blackjack tables, poker tables and slot machines. Gambling is such a huge part of Las Vegas's economy, but there's so much more to this great city. From shows to shopping to sightseeing, there's plenty to do for everyone.
Here's a list of things to do in Las Vegas that doesn't involve gambling but will still give you a true Las Vegas experience.
Las Vegas is More Than Just Slot Machines
Visit the Grand Canyon
The Grand Canyon is 277 miles long and up to 18 miles wide. The Grand Canyon offers truly amazing views of what mother nature can do and brings thousands of visitors year round. Along with having some of the cleanest air, the Canyon is one of the world's premier natural attractions and there are many recreational activities to do while you're here. Though it's a little far from the Strip, many different companies from Vegas offer day trips and helicopter rides to the canyon and back. It might be a short trip, but it will be worth it.
Visit the Hoover Dam
Located about an hour away from Vegas the Hoover Dam is a famous spot that attracts visitors year round. If you're a history buff, you will love the guided tours and the museum and don't forget about the experience of walking across the dam. Hoover Dam is one of those "can't miss" Las Vegas destinations the whole family will enjoy.
Head to Fremont Street
If you want an alternative to the Strip, take a look at Fremont Street. With its New Orleans feel, it's a great area for entertainment, drinks and people watching. Fremont Street is also home to the Golden Nugget which includes a 200,000 gallon shark aquarium.
Improve Your Golf Game
Las Vegas is home to over 50 different premier golf courses. Located on or close to the Strip, these golf courses offer a truly memorable experience, with many being designed by world renowned architects. From local hideaways to luxury resort-style courses, there's something for golfers of all levels here in Vegas.
Visit Lake Mead
Lake Mead is southeast of Las Vegas and is formed by the Hoover Dam. With three access roads from Vegas, Lake Mead provides many recreational activities for residents and visitors. There's fishing, water skiing and swimming for those who enjoy the water. It's a beautiful place to visit.
Go See a Show
Vegas is known for its spectacular shows. Whether you're looking to see acrobats, showgirls, magicians, comedians or top musical performers, Vegas has it all and the shows are world-class. With shows happening every night, there are many opportunities to see one that will blow you away. As the Entertainment Capital of the world, you can rest assured that each one will provide a unique experience and be an event to remember forever.
Visit a Museum
Whether you're looking for history, cars, art or wax figures, Las Vegas is home to everything imaginable. The area is home to many museums offering history and exhibitions of all sorts giving you a large range to choose from. Each collection is unlike the previous and there's a high chance you'll see a collection that you won't find anywhere else. Whether you want to stand next to your favorite celebrity at Madame Tussauds or get the scoop on the history of the Mob, the museums in the area are a must see.
Test Drive Exotic Cars
Take a spin in your dream car by visiting the Las Vegas Motor Speedway. It's the ultimate driving experience and the exotics racing school is open 7 days a week and offers a wide variety of cars to choose from. Test both your limits and the car with this one-on-one driving experience. If you're not ready to get behind the wheel, don't worry, you can sit as a passenger and allow one of the professionals to show you what these cars can do.
Experience the Nightlife
The nightlife in Las Vegas is an experience to remember. With so many different bars and clubs, you're sure to find one that meets your style. Stay up all night and enjoy world-famous DJ's and bottle service while partying with new friends and even celebrities. Remember to dress to impress.
Need More Ideas to Truly Experience Las Vegas?
If you're thinking of calling Las Vegas your home, don't miss out on what this great city has to offer besides casinos. No matter what you're looking for, there is no doubt that you will find it here and it will be memorable.
For more information on Las Vegas living, don't hesitate to contact me. I can show you what Las Vegas can offer each member of your family.
Connect today to learn more.