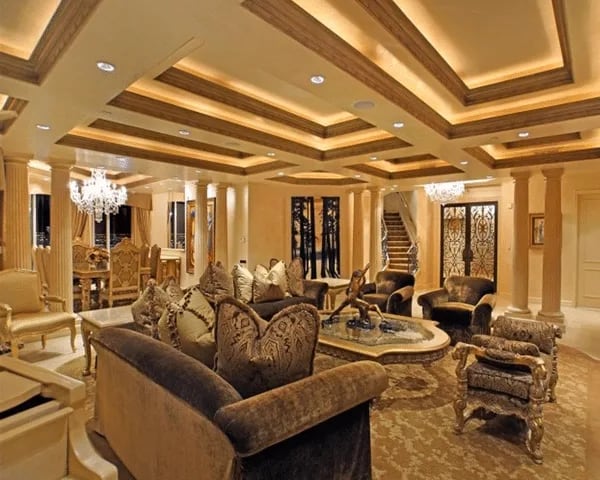 One of the most successful strategies for marketing your home in its best light is home staging. More than just decluttering your home and sprucing up the landscaping, home staging calls for every room in your house to be masterfully planned to be appealing to potential buyers. From the way furniture is positioned to the colors of the pillow and flowers, every detail counts when making the all-important first impression with potential buyers.
Whether you plan on hiring a home staging company or prefer the DIY route, we have come up with this handy list of 10 home staging secrets that will help you
sell a Las Vegas home
.
Our list starts from the moment your prospective buyer drives up to your house and goes through each room in your home in the same way that a typical homebuyer would tour it. So here are our first secrets that you should apply throughout the house:

• Every inch of your house should be staged – from the doggy door to your guest bath.
• Simple colorful throw pillows or colorful vases can add flair and pop to hallways and tables.
• That includes changing out dull bulbs for brighter natural light bulbs, adding accent lights, and opening up blinds to let in natural light as well.


Now, on to the tour.
Las Vegas Home Staging Tips by Room
Driveways:
Before a buyer even sees the siding on your home, they will see your driveway. Get rid of potholes, scratches, or stains before showing a house. Remember that your outdoors and landscaping need to be staged too.
Entryways:
Your front door, the shutters, even the choice of plants and lighting that greet homebuyers should be fresh and inviting. Try highlighting the front door with glossy paint in dark colors if your siding is light or vice versa to add pop to entryways.
Kitchens/Dining Room:
In most homes the kitchen and dining room are adjacent if not one room. You can save money on replacing cabinets by having them professionally painted in a neutral color like tan, beige, or white. Give the room the appearance of more space by painting the adjoining dining room walls the same color as the kitchen.
In the dining room, stage it as if you are expecting invited guests for dinner. Break out the fine silverware, plates, and cloth napkins to give your eating area a more upscale look.
Living Rooms:
The first rule of staging living rooms is to remove big bulky furniture. At the same time you don't want the room to be bare. A good trick to staging the living room is to center the furniture so that prospective buyers can walk around the room creating more walking space.
No bold colors on the walls. Keep it simple; use throw pillows for bold accents. Arrange the furniture strategically to show off columns, a sunk-in living room, a bay window, a fireplace, etc. You want to make it as spacious as possible while accentuating the positives.
Bathrooms:
Buyers should never see tubes of toothpaste, toothbrushes, and hair dryers in bathrooms. Use a carryall to keep them in one place while you are showing your house. Turn your bathrooms into luxury hotel baths by adding decorative candles, baskets, and rolled up towels.
Bedrooms:
If you have already moved and taken your king size bed with you, don't leave the space empty. Use an air mattress and fix it up by putting it on a bed frame with headboard and high quality bedding. Like the living room, keep bedrooms streamlined but not bare.
Spare Rooms: If your spare room is the place where everyone throws their junk, store the junk or get rid of it. Fix the spare room up as a den, small office or a guest room.
Closets:
House hunters want to be able to open drawers and closets to see just how much space is in it. Closets are better bare, as are drawers. Pack up as much stuff from your closet and store it elsewhere so that buyers can see how much space there is.
Basements:
If your basement is unfinished, it can still be organized. Remove the stuff that you don't use or need and put the rest neatly aside so that buyers can walk through and won't be creeped out.
Garages:
Finally, even if you don't replace garage doors, give them a fresh coat of paint that matches the shutters and front door. It will add to the overall curb appeal and make a great first impression on potential buyers.
Looking for More Home Staging Tips?
Still hungry for more information about selling Las Vegas real estate?
Contact us
to discover more tricks of the trade. As
luxury real estate experts
, it would be our pleasure to speak with you regarding the sale of your Las Vegas home, and look forward to connecting with you soon.