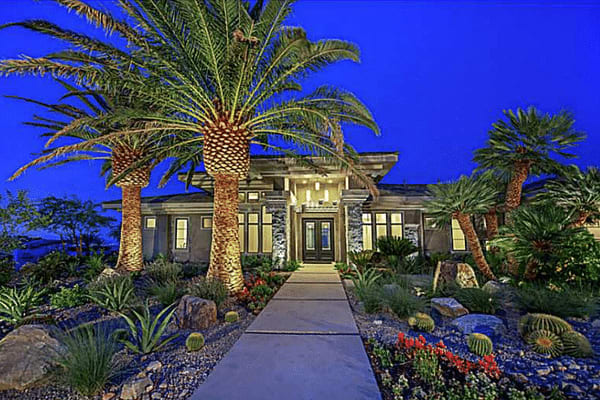 Craftsman Architecture Merges With Modern Finishing
At
1474 Reims DR in Henderson, Nevada
, all are welcomed into a home with sophisticated styling with subtle, rustic components. This home exemplifies the updated interpretation of Craftsman-style architecture.
While Craftsman-style homes frequently appear in neighborhoods across the eastern, two-thirds of the U.S., here in Nevada they are a bit of a novelty. Initially, Craftsman styling was a counter measure to the industrial revolution of the 1860s when automation threatened to replace human labor. Early adaptations of Craftsman-styles largely resemble the "open concept" floor plan. Today, though, it's considered traditional architecture. The irony, isn't it amazing?
Fast-Forward To Las Vegas-Style Luxury
Now that we've enjoyed our jaunt through historical accounts of home styles, we can focus on this charming domicile.
Replace Colonial landscaping with plants native to our desert climate, and you have the symmetrical styling with a local practicality. Blooming cacti and palm trees stand in for boxwoods and annuals, presenting the best of the desert greenery. Native desert landscaping creates an arid, yet inviting curb appeal.
Columns are a traditional feature of Craftsman homes, with this entry way's rendition, the supports are the local version of stacked stone with slightly larger rocks. For all practical purposes, the effect is a conscientious blending of original thought with contemporary materials.
This quasi-throwback resides in the MacDonald Highlands region of Henderson, Nevada. It houses five bedrooms and seven bathrooms, totaling 7,998 sq ft.
The kitchen appliances are Wolf and Sub-Zero, no butter churns in this home. Handcrafted stone or woodwork, plus mixed materials and exposed beams or exposed rafters are prevalent, staying true to the Craftsman roots.
Add a movie theater, outdoor kitchen, and pool and spa on a ledge for maximum views, surrounded by water and fire features and you are on your way to evolving an age-old tradition.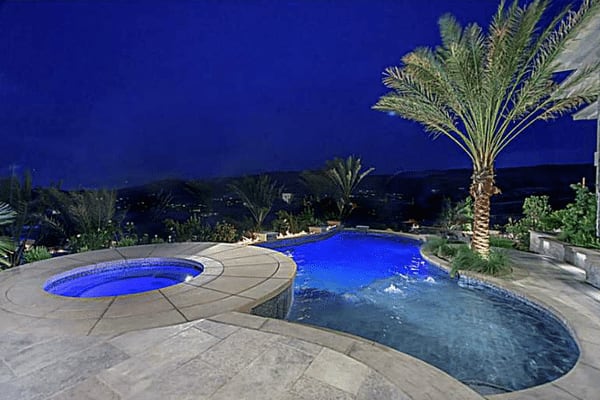 Technology Blends With Tradition
The first-floor master suite includes a spa bathroom that pays tribute to both automation and human intuition. Heated floors and a dedicated steam shower are textbook definitions of the human influence on technological innovation. A soaking tub with a palm tree view is a luxurious garnish on a fantastic presentation.
Downstairs one of the en suite bathrooms executes the craftsman theory with a compartmentalized bathroom complete with a fully functioning steam shower and water closet, plus closet system.
An abbreviated kitchen fortifies family or guests with consumable essentials throughout their stay in the downstairs entertainment zone. That's a fancy way of saying get what you need downstairs because fun is to be had at this level.
Your private movie theater with a 4K state-of-the-art projector is behind the wet bar. And directly across the custom wood floor is a collapsible glass wall that opens the area to the elements and energy of the occasion.
When active engagement calls, just past the movie theater is an indoor submersion tub, a multi-jet, stand-alone extended spa for exercise, relaxation or therapeutic pursuits. Isolated for concentrated efforts, this aquatic zone is a private retreat for your personal enjoyment.
Some Things Never Change
Remarkable views of the valley are this region's birthright. And capturing the ultimate angle of the mountains from the pool, spa and verandas are 1474 Reims Drive's inheritance. Developers and construction experts executed the orientation of this property perfectly to secure the ideal intersection of its occupants. The technical efforts are exhausted; it's your job to enjoy the results.
Every day you can celebrate golf course and city views from your property. MacDonald Highlands is the height of vistas for the Las Vegas. This vista is a literal testament to the community's infrastructure built into the Black Mountain range at the southern boundary of the Las Vegas Valley.
The elevation bestows a vantage point unlike any other. A slight turn of your lounge chair transitions your focal point from the bright lights of the Strip to the serene mountains of the basin.
There are a fortunate few who reach this pinnacle of Las Vegas luxury living.
A few additional details regarding the residence include:

• 4-car finished garage
• Outdoor kitchen
• South facing property
• Multiple terraces
• Low E-Windows for energy efficiency
• Four-car garage
• Cul-De-Sac lot
• Custom ceilings
• Central Vacuum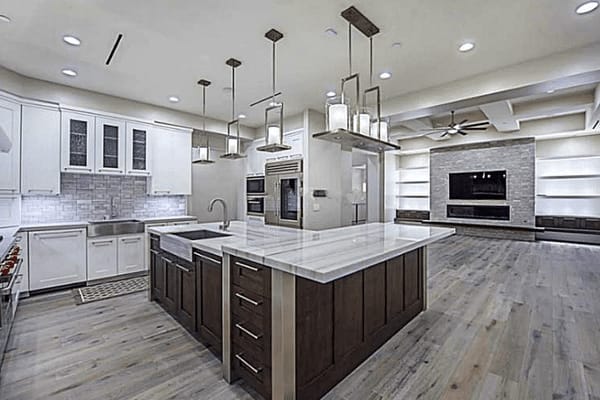 Henderson, Nevada is nationally recognized as one of the best places to live in the U.S. MacDonald Highlands exceeds those expectations.
Contact me
to see why fans rave about this desert oasis.