If you're searching for a state-of-the-art home in Clark County, you'll fall in love with 591 Lairmont Place in Henderson, Nevada. This astonishing single-family residence was built in 2009, so it's been integrated into one of the city's finest master-planned communities. Whether your kids have grown up or you're starting your family, your loved ones will admire the scenic splendor surrounding this luxury estate.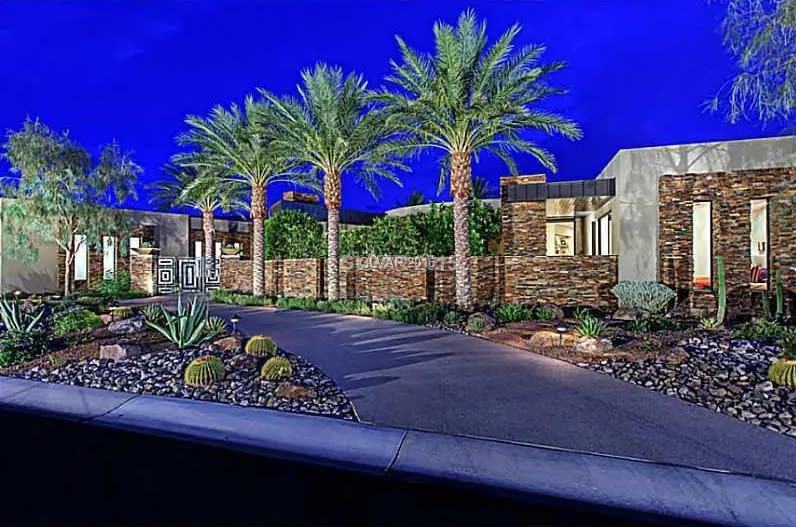 These 5 things to love about 591 Lairmont Place are a great place to start when picturing life in this premier residential neighborhood today.
1. The Exclusive Neighborhood
Because MacDonald Highlands is one of the top 5 luxury residential communities in Henderson, this exclusive neighborhood is one thing to appreciate about 591 Lairmont Place. You'll be living in a place that redefines the standards of luxury living with the Las Vegas Valley right at your feet. Given that it's rare for a home of this magnitude to go on the market in this sought after community, you'll benefit from life in a home perched atop one of the area's nicest streets. Residents in the MacDonald Highlands country club community are part of an elite crowd in the greater Las Vegas area, so you'll enjoy the perks of living in a private enclave with the McCullough Mountains watching over you.
2. The Exquisite Design
The exquisite design is a second thing to enjoy about 591 Lairmont Place, as you'll meet the intricacies of this state-of-the-art custom home site. With exceptional design at the basis of every MacDonald Highlands home, you'll make the most of living 3,000 feet above the City of Las Vegas. Every room in this custom estate is spacious and bright, while each detail has been planned out carefully. While the emphasis on the home's detailing has created a masterpiece, you'll also get the chance to customize this home to your way of life and make your own contribution to this upscale residential community.
3. The Vast Living Space
Given that the vast living space is the third of 5 things to love about 591 Lairmont Place, spend some time getting to know each room in this stunning abode. The estate's sprawling 10,018 square feet include six bedrooms and ten bathrooms, where each bedroom has a large closet and en-suite bathroom. In addition to the spa-like master bathroom, with its steam shower, air tub and spacious master closet, you'll find a guest house on the first floor. The separated kitchenette and laundry room makes hosting guests easy, while the split level movie theater helps you entertain your loved ones.
4. The Luxury Amenities
The luxury amenities are a fourth thing to explore in 591 Lairmont Place, as they contribute to the seamless transition between indoor and outdoor living spaces. Once you arrive at the dramatic circular driveway and enter through the gated courtyard, you'll meet every amenity you've ever wanted in a home. The enormous game room sports a bar right from an entertainer's dream, while the pocketing doors open to the backyard. Because you'll then come across a 360-degree infinity pool and spa, sit back and relax while taking in amazing views of the Las Vegas Strip from all three terraced levels.
5. The Spectacular Views
As every home in MacDonald Highlands enhances the Nevada landscape, the spectacular views are a fifth and final thing to experience at 591 Lairmont place. This estate takes full advantage of Las Vegas with an extraordinary home that showcases its gorgeous surroundings around every turn. Whether you're interested in the golf course, mountain or strip views, you'll enjoy every aspect of living in Sin City both inside and outside your home. A golf course fronted lot with breathtaking views of the entire city is enough to entice any member of the city's elite, so start embracing the sweeping golf, mountain and city views from every huge, sunny room in this pristine Las Vegas home.
After you take some time to appreciate the 5 things to love about 591 Lairmont Place, look for ways to start your new life in MacDonald Highlands. You'll have built-in amenities like a Crestron home automation system and 3-stop elevator while at home, so learn more about what this luxury master-planned community has to offer its residents. When you're ready to take advantage of benefits like ample storage space on every level of your house and a 5-car garage with built-in cabinets and a golf cart space, take the next steps toward making 591 Lairmont Place your new home. I would be happy to answer any questions you may have about this majestic estate, so please don't hesitate to contact me and arrange a private viewing today.