Are you planning to buy a modern luxury home in Las Vegas? The process of purchasing a home can be complicated, and investing in a place worth millions without any help from real estate professionals is a challenge. Teaming up with a real estate specialist and hiring a real estate attorney, therefore, is often required in this situation. This will make the process of finding a quality home in an exclusive community go smoothly.
If you're asking yourself," Do I need a real estate attorney in Las Vegas?", here's a breakdown of what a dream home specialist like me and a real estate attorney will do for your luxury real estate transaction.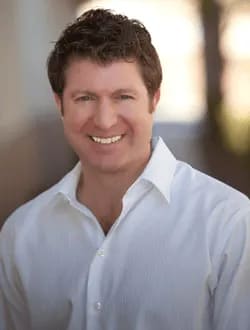 Gavin Ernstone: An Authority on Las Vegas Real Estate
Before I dig into the information you need to know about working with an authority on Las Vegas real estate, I'd first like to introduce myself. My name is Gavin Ernstone, and I'm known as the as the dream home specialist here in Las Vegas. I've been working as a broker and the owner of Simply Vegas for many years while serving the Las Vegas community as one of its leading luxury real estate agents.

After spending the past 20 years selling dream homes in southern Nevada, I've adapted my services in a way that gives each one of my clients the personal service he or she needs to find the right luxury home in this dazzling city.
Finding the Right Las Vegas Home for You
The glitz and glamour of Las Vegas may distract potential buyers from what they're looking for in a home in this area. Therefore, I strive to remind my clients of their lifestyles, achievements and goals when they start shopping for homes in Nevada. I've spent a lot of time gaining intimate knowledge about this stunning locale. Consequentially, I exercise this expertise whenever I can to make this competitive, niche market feel friendlier.

Once my clients have their hearts set on finding a luxury home, I introduce them to places that match their personal tastes and household needs in a way that other real estate agents might not in a market with fast turnovers.
Discovering a Place that Suits Your Lifestyle
After I have a good idea of my clients' lifestyles and the standard of living they hope to uphold in Las Vegas, I do my best to connect them with the modern elite homes and exclusive neighborhoods that fit their public and private profiles. Whether their primary focus is on design, location, amenities, or all three of these essential features, I find the best fit for them by considering everything this stunning city has to offer.

I also work to make sure my clients make the most informed decisions possible. If you're buying or selling a multi-million dollar property, I will ensure that you're on the right track with my knowledge of the area and understanding of the Las Vegas lifestyle as a whole. Once I know my clients, I start the process of finding them the best Las Vegas homes for their needs.
Buy or Sell Your Las Vegas Property with No Stress
When you compile a list of people you'll need to work with as you take the right steps toward buying or selling your Las Vegas home, the entire process can feel overwhelming. You can, however, offset this anxiety by finding a real estate agent and/or broker who makes sure you complete everything on time. I, for example, ensure that my clients' every real estate transaction is quick and easy. My goal is that they can enjoy their new homes or subsequent profits without having to stress the details.

Now that you're familiar with the way my peers and I conduct business on the Las Vegas luxury real estate scene, let's delve into the process behind working with a real estate professionals and buying an expensive home.
Working with a Real Estate Agent
If you're ready to buy or sell a residential property in one of the Sin City's most opulent neighborhoods, it's imperative that you find the right real estate agent to help you through the process. The assistance you'll receive from a real estate agent like me will be invaluable, especially if you're new to Nevada or unfamiliar with the way real estate works in affluent Las Vegas communities.

Once you decide on your price range and the areas of interest in Las Vegas, your real estate agent can pair you with homes that meet these requirements and make the buying process hassle-free. Your real estate agent can also play a crucial role when you're selling a home by finding the right buyer in Sin City and turning a profit in no time.
Collaborating with a Real Estate Broker
When you're ready to look
inside Las Vegas luxury homes for sale
within the city's premier neighborhoods, your real estate broker will bring additional education and credentials into the picture. I've been
working as a broker in Las Vegas
for some time now. As such, I have had the chance to work independently and give my clients the care and attention they need to find the right place or buyer for them. Although brokers don't always work directly with buyers or sellers, I make sure to embrace my clientele like they're my friends and neighbors to offer the best experience possible. As a result, I do everything I can to assist my clients, so they can do things like give me a call anytime for updates on the status of their buys or sales.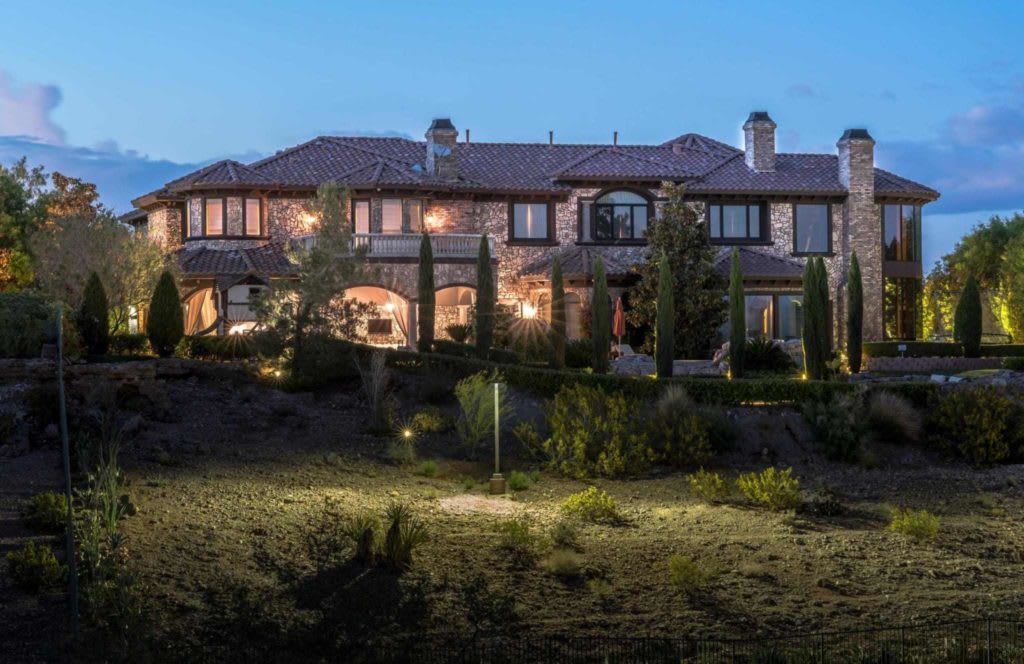 Do I Need a Real Estate Attorney in Las Vegas?
Real estate laws differ by state and are often misinterpreted. Matters like purchase contracts and sales by owner can be tricky factors in the real estate transaction process, so it's recommended that you consult a real estate attorney.

Using an attorney can prove immensely beneficial even more so when you choose one that encompasses expertise in the southern Nevada real estate market in particular. In short, it's always a good idea to have someone by your side when you're reading the contract you're about to sign, so you can make the most of your investment in a modern luxury home in Las Vegas.
The Purpose of a Real Estate Attorney
The real estate attorney plays an essential role in buying and selling a property, especially in a premium Las Vegas neighborhood, once each party signs a contract. This key contributor will review your agreement before it's too far along to make sure both sides of the deal are beneficial and that there are no problematic details in the contract. Once your attorney has gone through essential components like the property's ownership background and survey, he or she will review the terms of the contract as they relate to things like the mortgage while making sure everyone is on the same page.
Finally, the real estate attorney will notify you of any issues affecting ownership, so you can resolve any serious problems before closing the deal.
Hiring a Real Estate Attorney
When you take the right steps toward hiring a quality real estate attorney in the city of Las Vegas, you'll will work with someone who is completely unbiased. You can guarantee that the attorney has your best interests in mind, as he or she will be paid for all services provided regardless of whether or not the deal closes.
Some people are concerned about paying for an attorney on top of the other fees associated with buying or selling a house. However, keep in mind that this cost is nothing compared to what you might pay if any property-related legal issues arise in the future. Taking the time to hire an experienced real estate attorney should be on your list as a way of protecting yourself from potential risks and securing your transaction.
Before you hire a real estate attorney in Las Vegas to complete the process of buying or selling a modern luxury home, make sure you've covered everything you can with your local real estate specialist. I've learned that hiring a dream home specialist can be quite effective when you begin your house hunt, so make the most of this step in the time leading up to partnering with a real estate attorney.
Further, if you're still asking yourself, "Do I need a real estate attorney in Las Vegas?" I would be happy to lend my years of experience and help you find your dream home and the real estate professionals you need to make it your own. I look forward to earning your trust and business and
connect with me
today to get started.