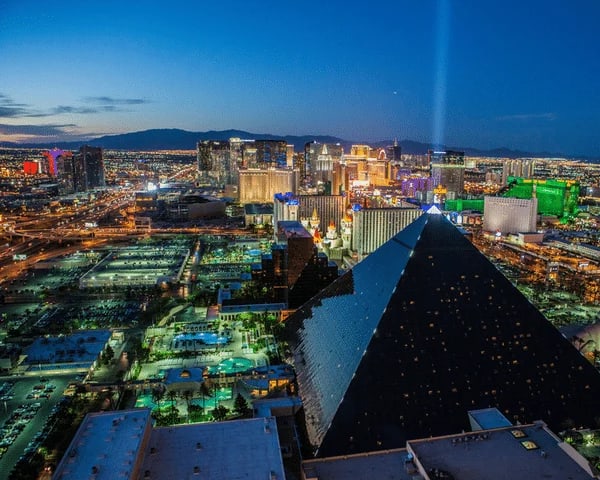 Just as not all properties are created equal, not all real estate agents are the same. Many agents handle various types of properties throughout a number of neighborhoods, but when it comes to the luxury real estate market, the approach is unique. In order to buy and sell in a luxury real estate market effectively, your agent must possess an acumen that only a truly experienced professional can provide.
The agent's experience, knowledge of the market, ability to negotiate on your behalf, and connections in the industry can mean all the difference for your transaction. Whether you're buying or selling, the first step is to partner with an agent that can provide the level of service you deserve.
Benefits of Working with a Luxury Real Estate Agent in Las Vegas
We have broken down the traits that real estate agents in Las Vegas need to offer in order to successfully navigate the luxury market. While all agents bring their own unique personality to their approach, how well they are able to master these four aspects is what separates the pack.
Experience
Clients looking for a luxury real estate agent in Las Vegas range from movie stars to business owners and families. These clients not only want someone who represents the caliber of properties they desire, but that also understands the lifestyle they are searching for.
Connections
One thing that gives luxury real estate agents an edge is their connections. Often times luxury real estate clients are from out of town and depend on their agent's personal and professional connections to make the transaction as smooth and successful as possible. Whether this means connecting buyers with a mortgage lender or repairman, having a Rolodex of quality contacts can help facilitate the transaction and can make buyers feel right at home. Today's busy executives, families and others require this type of connectivity, particularly if they are purchasing from out of town and need someone to be their eyes and ears on the ground.
High-End Marketing
For high-end luxury home sellers, marketing is paramount to ensuring the widest pool of potential buyers sees your property. The Las Vegas luxury real estate market garners attention across the globe, and if you're not partnered with the right agent, your home may not get the publicity it needs to sell quickly and for top dollar. For these reasons, it is important to select a luxury real estate agent in Las Vegas that has the marketing tools and procedures in place to get your home the visibility it needs.
Always ask to see example marketing of the agent's previous or current listings. Explore their website. Do they use high-quality print materials? All of this should be taken into consideration when you interview potential agents to represent you. And remember, you should always select the agent that easily communicates with you and helps you understand your options.
Knowledge of the Market
This particular characteristic may seem like a no-brainer, yet you might be surprised to learn that not all agents have a thorough understanding of the luxury real estate market in Las Vegas. You see, the luxury market here in Las Vegas is quite unique. It ranges from traditional golf course estates to sprawling homes on multiple acres and even penthouse suites in some of the world's most renowned casinos. It's important that your agent has a deep understanding of market trends, pricing, availabilities and more – otherwise you could be missing out on opportunities.
All said, partnering with a knowledgeable luxury real estate agent in Las Vegas is often the key to a successful transaction. When you're ready to explore the market, do not hesitate to
contact our team
. With years of experience in the luxury market here in Las Vegas, we look forward to sharing our knowledge and expertise with you.
Please feel free to browse our website at your convenience, and do not hesitate to connect today with any questions you may have. We are just a phone call away and can't wait to help you find your dream home. Let's get started!