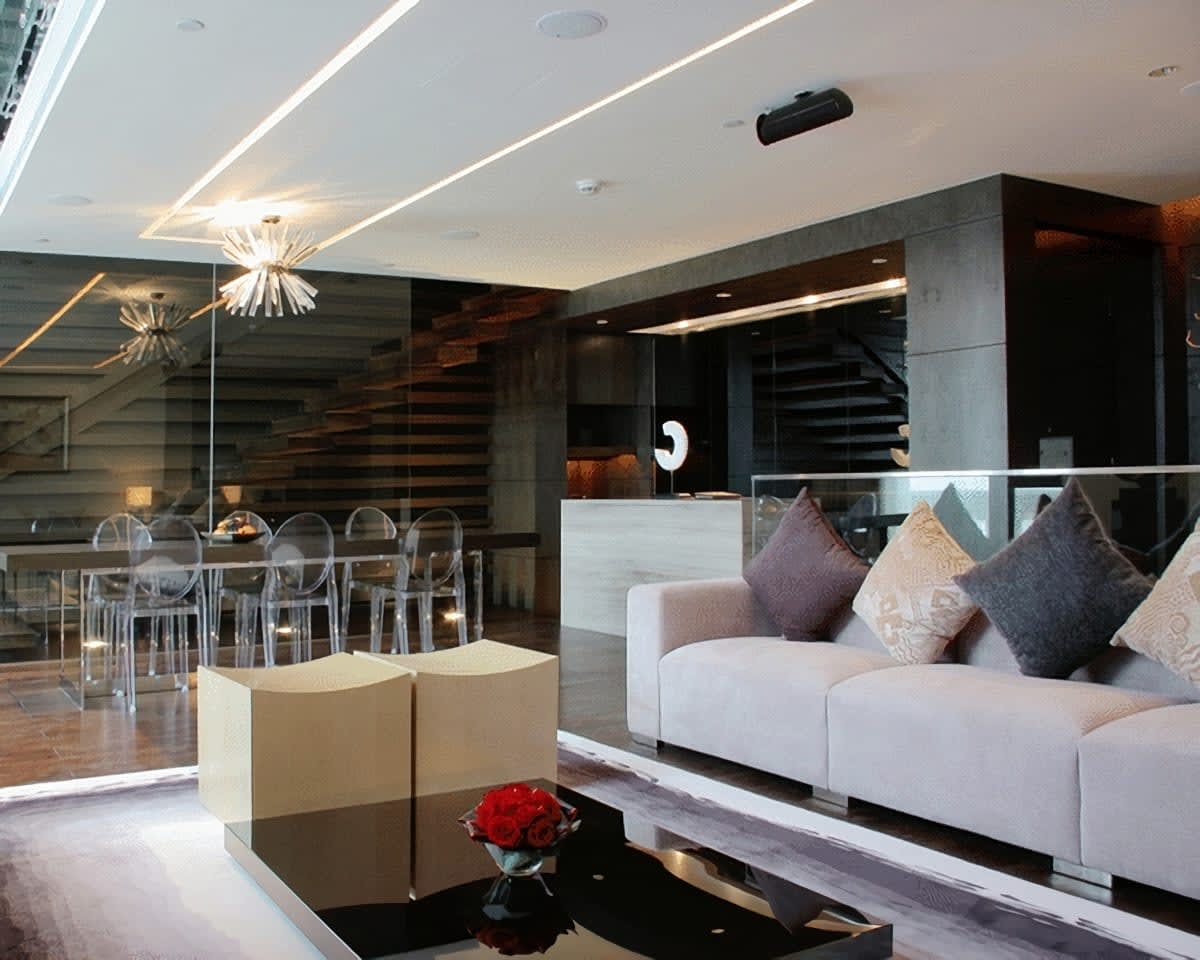 If money were no option and you could have anything you wanted in a home, what are some of the things that you expect in the way of luxury amenities for Las Vegas real estate? Did a waterslide in your backyard come to mind? Probably not, but that is just what is happening in many of the largest most expensive properties in Las Vegas.
Homebuyers are building estates that can literally be called a wonderland of convenience, fun, relaxation, and luxury. Here are some of the wildly ostentatious luxury amenities for
Las Vegas real estate
that we think will blow your mind!
Luxury Amenities for Las Vegas Real Estate that Every Home Owner Wants
1: Not Just Pools – Mega Pools!
Long gone are the days when a standard twelve-foot swimming pool would suffice. Nowadays, luxury homebuyers in Las Vegas are looking for more extravagant ways to beat the hot desert heat.


The Review Journal recently put together pictures highlighting some of the most incredible luxury amenities for Las Vegas real estate. One of our favorites is the infinity edge pools that are sweeping through the luxury market here in Las Vegas.


Particularly the ones set high above the valleys, these elegant swimming pools make you feel like you are swimming in the air. Still, an infinity pool is not quite extraordinary in the
Las Vegas area
. What we found truly remarkable were the mega pools.
Take the 18' waterslide built by

HGTV's popular "Property Brothers." This amazing amusement park style waterslide wraps all around the home before splashing into their gigantic swimming pool.

Not convinced? What about a river that runs through and around it? Yes, right here in Las Vegas, a homeowner designed a rippling river that encircles their estate allowing visitors to jump in an inner tube and drift along the "river."
2: Extraordinary Outside Entertaining Spaces
Outside entertaining spaces have become a trend nationwide, not just in Las Vegas. Everything that you can do inside is being replicated outdoors in some of the plushest homes in and around the area.


For instance, remember when nearly all backyards had a grill out back? These days, homeowners want more than a grill, they want an outdoor kitchen. The stone encased grills, outdoor pizza ovens, and dining patios are just part of out what makes up an outside indoor living space. In addition to kitchens, backyards now consist of:


Movie theaters

Outdoor Bedrooms

Living Rooms with TV

Fireplaces

Fire Pits

Putting Greens

Refrigerators

Wet Bars

and Cooling Fans
3: Private Indoor Playgrounds
With all that's happening on the outside, who needs the inside of the house, right? Not quite. Just like the opulent outdoor trends in luxury amenities for Las Vegas real estate, the indoors are getting just as flashy.


Take for instance many sports enthusiasts who are installing not just putting greens inside their lavish estates, but private golf courses! Indoor Olympic style swimming pools and cavernous wine cellars are just the beginning.


Veranda profiled a home where one homeowner created their own private nightclub inside of their home. Fully equipped with a spacious dance floor, club seats, a DJ booth, and a full bar this is a classic example of a private indoor playground!


Remember the wine cellar we mentioned before? How about a wine cellar made entirely of glass? Or how about one that is set up as a tasting room with a dining area built in? Who wouldn't want to come over and play?


Spa and Sauna

Full Basketball Court

Indoor Waterslide

Home Movie Theater

and More!
4: High Tech Automation
Believe us the list goes on and on. Whatever you can think of, if you can afford it, it can be yours, and luxury homebuyers are dreaming up some fantastic features. Now technology is giving many luxury residents in Las Vegas the chance to become even more like the Jetsons than ever before.


High tech automation that enables homeowners to remotely control everything in their home from anywhere in the world is just the beginning. Turn on the washer, turn off lights, or start up your dishwasher right from your iPhone or Tablet.


Or, how about a private parking garage where your car parks itself? Yes, that technology is here! CNN showed a NYC home where the homeowner's subterranean parking garage allows him to pull in, push a code and the garage moves the car into its proper place on its own. How is that for a luxury amenity?


Schedule a Consultation with Us!
Want to see these amenities in person? If so,
contact us
today. We are always just a phone call away and look forward to introducing you to all that Las Vegas has to offer. Let's get started!