Las Vegas may be where high-rollers go to have a good time, but Henderson, NV is where they choose to live.
Located 16 miles southeast of the strip and bordered by scenic hills and mountains, Henderson is an affluent city of about
320,000
people. Given its stunning location, the area is home to many luxury properties that rival even the most deluxe hotels in Las Vegas.
Henderson's proximity to Black Mountain and Lake Las Vegas also offers you endless opportunities for outdoor adventure. Coupled with the vibrant economy and top-notch infrastructure, it's no wonder that Henderson is regularly cited as one of America's most livable cities. Indeed, it has amassed a trove of recognitions over the years, including:
If what you've read so far has piqued your interest, this comprehensive guide to buying luxury properties in Henderson will prove invaluable.
Overview of the Henderson, NV property market
As a prime real estate market, Henderson commands housing prices that are well above the national average. According to information from
Realtor.com
, the median listing price in the city is $409,000—and many luxury properties sell for seven- to eight-digit sums.
While this is definitely a hefty price tag, it's more than worth it.
Norada Real Estate Investments
says that home values in the area have increased by 9.5% year on year; this tracks a similar 9.4% valuation growth in the entirety of Clark County.
The Las Vegas luxury property market is on a tear, too. According to trade association Las Vegas Real Estate Agent, there were
816 million-dollar homes sold
in Southern Nevada last year—considerably more than the 592 that were bought in 2019.
There's good news for buyers like you, too, as historically low mortgage rates make buying a deluxe home more affordable than ever. As of this writing, the interest rate for a 30-year fixed jumbo mortgage
hovers around 3%
.
Luxury properties in Henderson, NV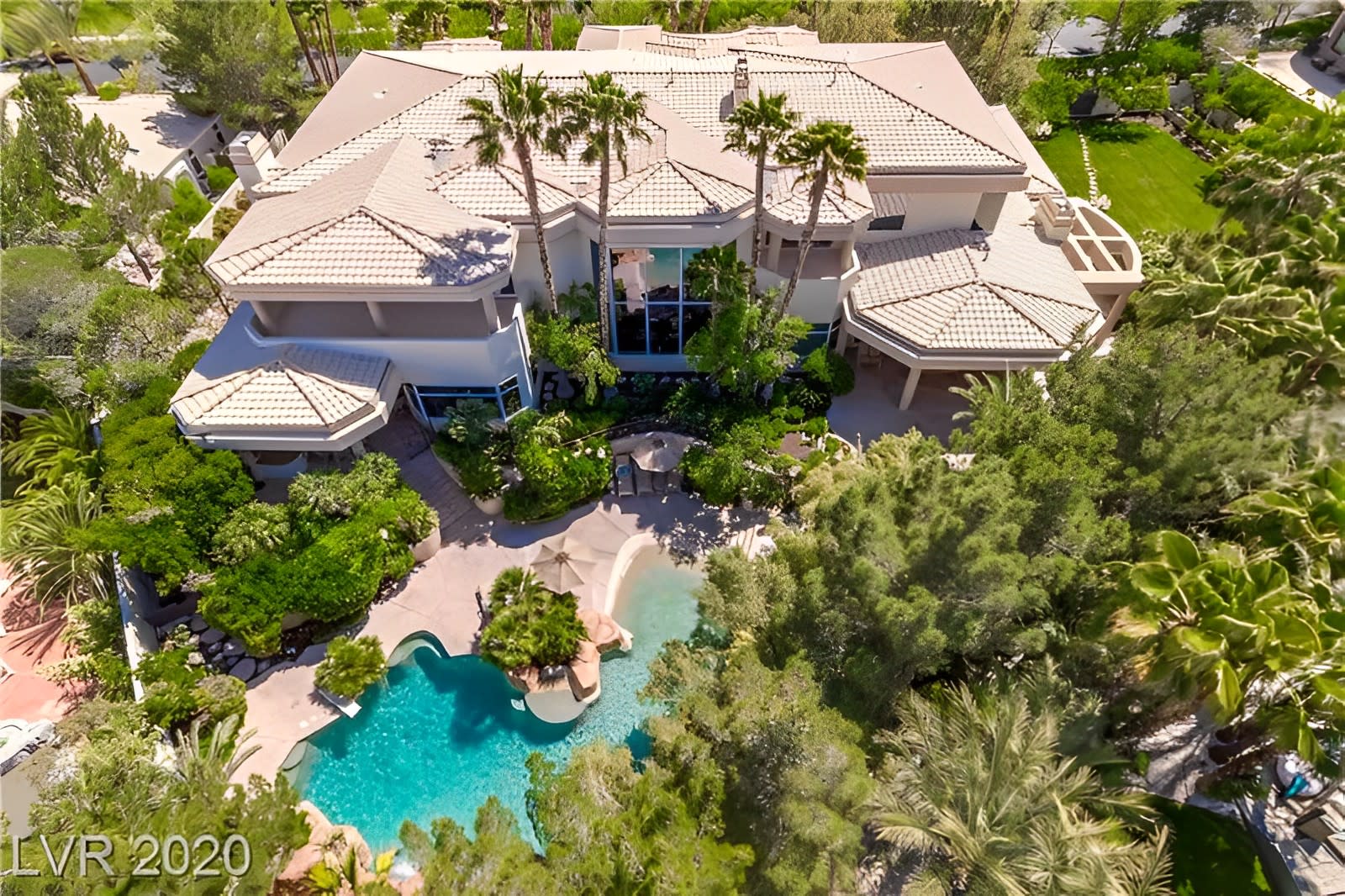 The vast majority of luxury properties in Henderson are single-family homes. Aside from massive floor plans, these houses often have scenic views of Lake Las Vegas or nearby Black Mountain. They are either located in exclusive gated communities or have perimeter walls that ensure utmost privacy.
These premier abodes have deluxe amenities such as Olympic-sized pools, private spas, wine cellars, spa-like bathrooms, and lavish master bedrooms. They are usually designed by prestigious architects and use high-end materials like hardwoods and imported marble. Likewise, they boast exquisite interior designs that bring to life luxurious living.High-end properties come in a wide variety of architectural styles, including Mediterranean, Pueblo, Ranch Style, Spanish Revival, and Contemporary designs.Unsurprisingly, these homes do not come cheap. You will find listings that range anywhere from a
few million dollars to over $20 million.
Henderson, NV's best neighborhoods
Different people have different ideas of what luxurious living means. Fortunately, Henderson offers various high-end communities that cater to different lifestyles. Whether you're a golf fan who wants to live near the greens or a fitness buff who wants to lead an active lifestyle, you'll find a neighborhood that suits your needs.
Ascaya —Located just nine miles outside of Las Vegas, Ascaya is a highly exclusive community that has only 313 homesites. Each home is positively palatial, as the average residential lot measures almost a hectare. This gives you all the space you need to custom-build the dream home you've always wanted. The heart of the community is the deluxe, bi-level clubhouse that was designed by award-winning architectural firm Swaback Partners and whose catering kitchen was designed by celebrity chef Wolfgang Puck.
MacDonald Ranch—The views from MacDonald Ranch offer you the best of both worlds: the stunning natural beauty of the Las Vegas Valley and the incandescent glow of the Las Vegas strip. This master-planned neighborhood stretches for 1,200 acres and is home to some 6,000 homes. It is composed of four distinct luxury communities, namely Sun City MacDonald Ranch, MacDonald Highlands, Sunridge Heights, and Roma Hills. To live here is to live in leisure, thanks to the various deluxe amenities on offer. Hone your forehand at the tennis court, explore the great outdoors on the scenic hiking trails, or pass the time while shooting hoops with friends — it's all possible here. You can also pamper yourself at the Desert Willow Clubhouse or tee off at either DragonRidge Country Club or Desert Willow Golf Course.
MacDonald Highlands— This luxury home community rises 2,700 feet above the Las Vegas Valley, giving residents stunning views of Black Mountain, the Las Vegas strip, and nearby Dragon Ridge Golf Club. It is composed of high-end enclaves, each bounded by a guarded gate that ensures privacy and prestige. Residents enjoy exclusive access to community amenities such as an athletic center, tennis courts, parks, walking trails, and dog parks. Many homeowners also get a membership to the golf club to access its immaculately maintained fairway. Inside the walls are everything your family needs, from great schools, to high-end shops, to fine dining restaurants.
Anthem - Located just 15 minutes away from downtown Las Vegas, Anthem nevertheless feels like a world away. Set in Black Mountain, this neighborhood is the definition of scenic as it is bordered by 48,000 acres of wildlife reserves. Its different communities also cater to various buyers. Sun City Anthem and Solera at Anthem, for instance, are geared towards over-55 folks who wish to pursue an active lifestyle. Anthem Highlands and Coventry, meanwhile, offer expansive homes that are ideal for multi-generational families. The most exclusive neighborhood, however, is Anthem Country Club, which features guarded gate access and a private golf course. The community is dotted with parks, playgrounds, and picnic areas, making it a truly family-friendly place.
Seven Hills - "Panoramic Living" best describes the lifestyle at Seven Hills, a 1,300-acre community that lies near the McCullough Mountain Range. Named after a region in Tuscany, this development offers breathtaking views from all angles and gives you easy access to the great outdoors. It has 25 distinct neighborhoods that offer luxurious single-family homes and deluxe condominiums. These guard-gated enclaves provide utmost security and privacy — a major draw for luxury home buyers. You'll also have access to Rio Secco Golf Course, an 18-hole championship fairway designed by legendary architect Rees Jones.
Green Valley Ranch - Rustic meets refined at Green Valley Ranch, a desert oasis at the foothills of Black Mountain. Here you'll find million-dollar ranch-style houses that capture the appeal of the Old West without scrimping on modern conveniences. This master-planned community is composed of 30 smaller neighborhoods and is home to some 4,000 residents. Built to complement Green Valley, a resort development, this community grants you access to a casino and spa, as well as a plethora of shopping, dining, and entertainment options.
How to buy luxury homes in Henderson, NV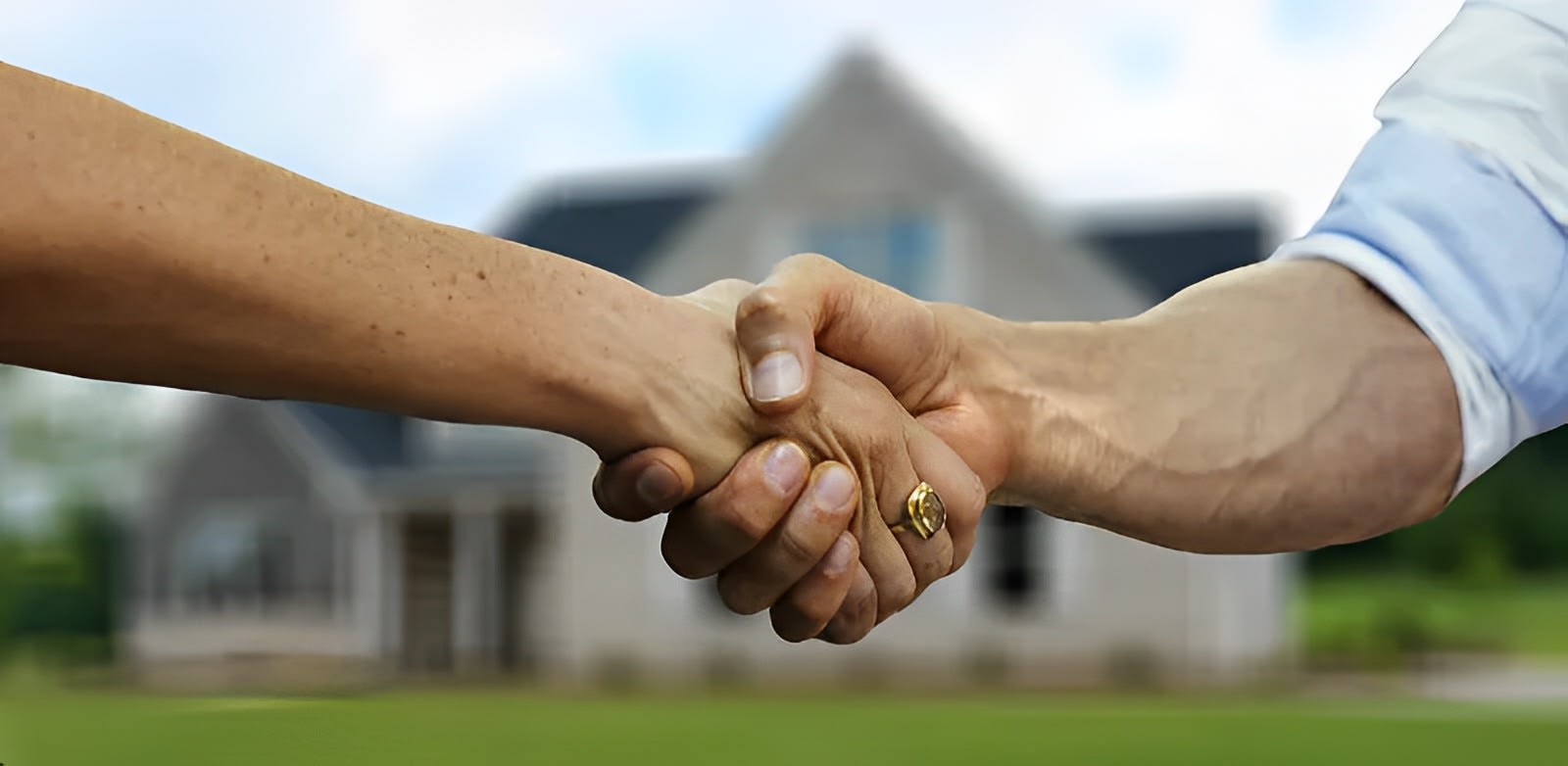 Buying a luxury property in Henderson is a major investment, which is why careful planning is needed before taking the leap. To help streamline the home-buying process, take heed of these tips:
Hire the right real estate agent — When it comes to real estate, not all agents are created equal. There are a handful of professionals who built their careers around the buying and selling of luxury homes, giving them keen insight into this property sector. Moreover, they have access to exclusive listings that other agents simply do not, giving you more options to choose from.

Get your finances in order— Despite being high-net-worth individuals, most luxury home buyers still finance their purchases. Of course, standard banks can't lend you a seven or eight-figure mortgage due to

conforming loan limits

, so you'll likely have to rely on jumbo mortgage providers. Do note, however, that they will have stricter lending protocols so your credit score must be impeccable. Likewise, you should have at least a 20% down payment on hand. You'll likely need at least half a year's worth of mortgage payments tucked away as further proof of your financial capability.

Know what you want beforehand — Do both yourself and your agent a favor by first defining what your dream home should be. Before you go house-hunting, list down what features you want in a property to make it easier to narrow down your choices. Similarly, have a clear budget so your agent knows what range they have to work with. That said, don't be inflexible — it's quite rare to find a home that checks all your boxes. Many buyers choose a home that has most of the amenities they want and simply add in the features that are missing.

Hire a professional inspector — A luxury home might look perfect in pictures, but it might have flaws that aren't outrightly visible such as a cracked foundation. That's why you need to hire a professional inspector who can uncover potentially deal-breaking issues with a property.

Research the neighborhood— If you're buying a luxury property, take the time to get to know its neighborhood, too. You want a community that has all the amenities you need to pursue your passions. If your agent has previous clients who live in your chosen neighborhood, talk to them to get first-hand insights into the lifestyle.
Getting to know the Henderson, NV lifestyle
Cost of living — Living in Henderson, NV is about 17% costlier than the national average and about 7% higher than the statewide cost of living. As you might expect of a real estate hotspot, housing costs represent the biggest expense in this city. That said, data from BestPlaces.net shows that necessities like healthcare, groceries, and utilities are markedly lower compared to elsewhere in Nevada. The higher median household income of $74,000 also helps offset some of the higher costs of living.
Weather — Here in Henderson, every day is an ideal day to take a stroll through the neighborhood. After all, the city gets about 197 sunny days per year, earning it a 7.4/10 Comfort Index rating from BestPlaces.net. Summer temperatures top out at 104℉ and winter weather rarely dips below 38℉. If you plan to house-hunt in the area, the most pleasant months to do so are March, April, and October.
Transportation — With no less than four major highways serving Henderson, getting in and around the city could not be easier. State Route 582 connects Henderson to Las Vegas, but avenues like State Route 564, Interstate 215, and Interstate 515 also link the city to many nearby communities. The city is also served by the Regional Transportation Commission of Southern Nevada's (RTCSNV) mass transit system, which operates a network of buses along with a bike-share program. Professionals who regularly fly for business will appreciate that McCarran International Airport is just 13 miles away.
Schools — Henderson, NV is especially popular among buyers with young kids thanks to its excellent public schools. The city is served by the Clark County School District (CCSD), which educates 75% of all the students in the state of Nevada. It offers nationally recognized programs such as magnet schools, advanced placement courses, and career/technical academies. As for Henderson itself, it is home to top-rated institutions such as Coral Academy of Science Las Vegas and Pinecrest Academy Inspirada.
Outdoor activities — One can't talk about outdoor activities in Henderson without mentioning Lake Las Vegas, a 320-acre man-made lake that serves as the city's premier recreation spot. As you'd expect, it's the perfect venue for a variety of water activities, ranging from paddleboarding, to yachting, to fishing. If you prefer something a little more relaxing, visit Henderson Bird Viewing Preserve, a marsh and stream habitat that's home to over 270 avian species. Fans of hiking will also love living here, as there are over 180 miles of trails to explore, including scenic ones like Black Mountain 404 Trail.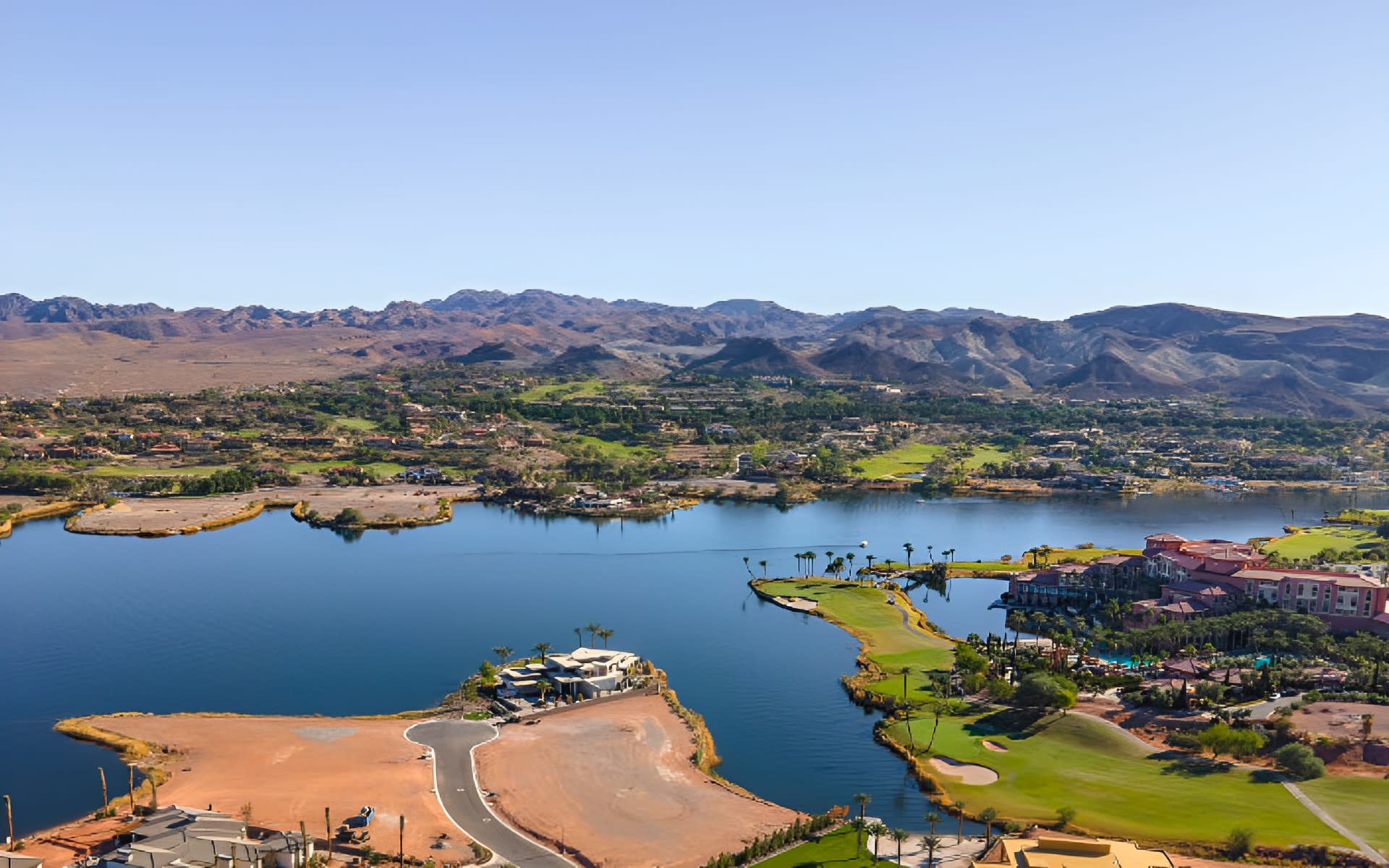 Attractions — The city has plenty of attractions to keep each of its 320,000 residents entertained. Expand your knowledge at the Clark County Museum, which houses priceless Native American artifacts. Work on your golf swing at Rio Secco Golf Club, which boasts a Rees Jones-designed fairway. Want a bird's eye view of the city? Hop aboard Maverick Helicopters' aircraft and explore Lake Mead and Hoover Dam from 10,000 feet in the air. And if you're hankering for an out-of-town adventure, downtown Las Vegas is but a 16-kilometer drive away.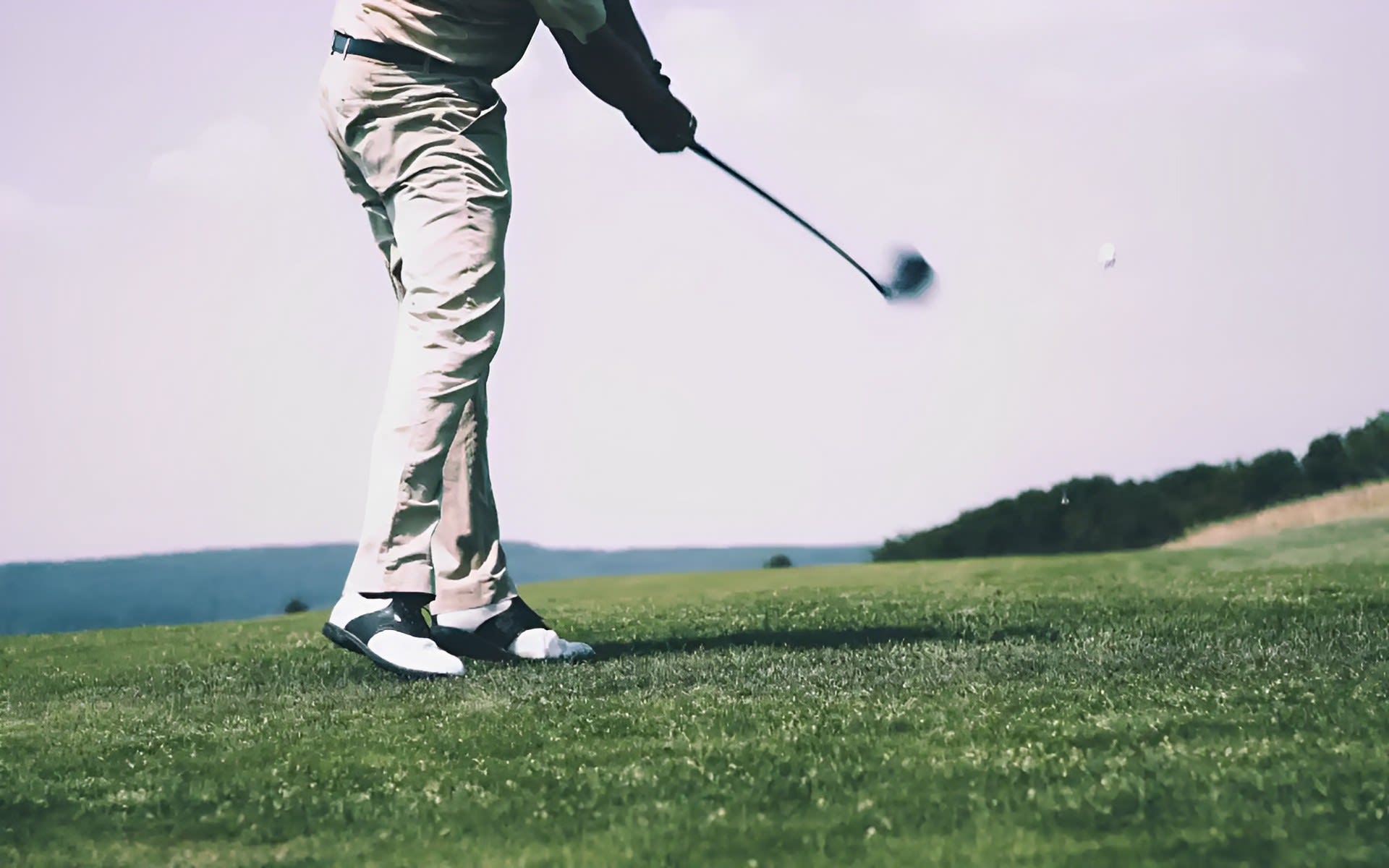 Shopping — A little retail therapy never hurt anyone and luckily Henderson has many family-friendly and upscale shopping centers to choose from.
Galleria at Sunset
is a Southwestern-themed mall that has over 100 stores and a 600-seat food court.
The District at Green Valley Ranch
, meanwhile, was designed as a mini-village, which explains its open-air and pedestrian-friendly retail space. Of course, no shopping spree in Henderson is complete without a visit to
Water Street District
, a historic area that's been converted into a trendy shopping center that's chock-full of boutique stores and independent sellers.
Dining — Food lovers have no shortage of excellent restaurants to choose from no matter what their cravings might be.
Todd's Unique Dining
offers wine dinners that feature show-stopping fare like duck cooked in pomegranate red wine sauce. Those with a hankering for Asian delicacies will surely love
Gen Korean BBQ House
and
Penn's Thai House
. And for a sandwich that really hits the spot, there's nothing better than
Straight From Philly's
authentic cheesesteaks. Looking for a nightcap? Top bars like
Gold Mine Tavern
and
9th Island LV
should not be missed.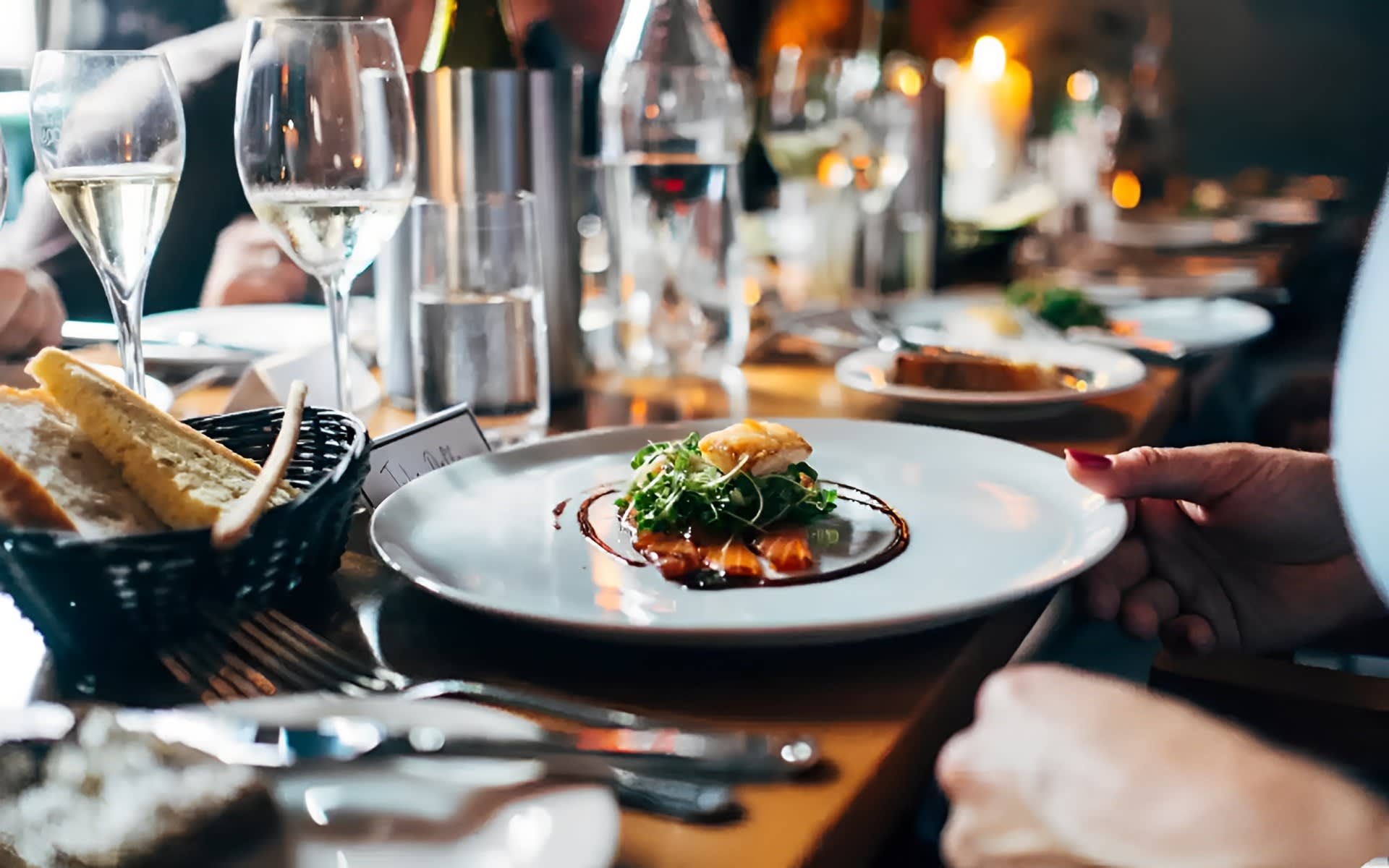 Want to call Henderson, NV home?
Your dream home is waiting for you and real estate agent Gavin Ernstone can help you find it. Possessing over 25 years of experience in facilitating luxury property sales, he has the skills and the track record to make your home-buying experience a success. Despite selling more multi-million dollar homes than his competitors, he never fails to provide hands-on, concierge-like services to clients. Here's why he is the perfect agent for you:
Unparalleled expertise — No one knows the Henderson real estate market as deeply as Gavin does. Beyond home values and property specs, he understands the kind of lifestyle each neighborhood promises.
Unparalleled service — Gavin understands that luxury home buyers are VIPs and he makes sure to provide attentive, personalized services to each of them.
Unparalleled ease— With Gavin as your agent, buying a high-end house will be a hassle-free affair. Rest assured that no detail will ever fall through the cracks with him at the helm.