Nobody imagines the boundless arid space surrounding it when they think of Las Vegas, Nevada. For a vast majority of people, Vegas is a hustling and bustling city filled with bright lights and an endless stream of things to do – a place teeming with towering and sprawling casinos; majestic, lavish hotels; and an overwhelming number of entertainment venues that play host to the best events and performers. It's an undeniable testament not only to Las Vegas's reputation as the entertainment capital of the world but also as the premier purveyor of a decadent, luxurious, and extraordinary lifestyle.
The passing years have done very little to dull the shine on its image. The idea of Las Vegas as the place to be continues to persist in everyone's minds. Whether you want a quick weekend getaway with your friends or family or you're looking to live in a place that can keep up with your high-rolling lifestyle, there's really just one place to be in this world: It's Vegas, baby.
Beyond the wildest dreams
Home to some of the world's largest and grandest structures, Las Vegas looks like how you want to live your life – big. This is a city that was crafted to cater to your every desire. But there's more to this busy Nevada city than the appearance of extreme extravagance. Beyond the noise and the blinding lights of the strip is a veritable spread of all of life's luxuries.
For people who want to go beyond the awe-inspiring splendor of its myriad architectural structures and monuments and past the never-ending ka-ching of slot machines and blasting speakers, one of Vegas' most overlooked attractions –its natural beauty– may just be the perfect fit. Vegas is a great launching point to access what the great American outdoors has to offer.
Living the high life
Living in Las Vegas goes way beyond life on The Strip. Behind Sin City's exterior is a great Western city with a thriving and ever-evolving community – a place just waiting for you so you can start living the life you've always wanted.
Despite being one of the most prestigious tourist destinations in the world, with millions upon millions of visitors each year, owning great real estate in Vegas is actually attainable. With average lot prices per square foot being considerably lower than in most major cities, acquiring your dream home or your next big investment is closer to reality than you thought possible. What's more, property resale value is always on a steady incline, which means that buying properties in this Nevada city doesn't feel like a gamble.
Vegas also offers a lot more to its residents than just 21-and-over thrills. With a wide and growing selection of parks and lush green spaces, recreational areas, countless shopping and dining places, outdoor sports facilities, and aquatic centers, it has more than enough to cater to you or your budding family's needs.
On top of that, a Las Vegas property also puts you in the vicinity of spectacular natural attractions such as Red Rock Canyon, Tule Springs Fossil Beds, Mount Charleston, Baja Sand Dunes, Lake Mead, the Colorado River, and the Hoover Dam, just to name a few, giving its residents the perks of living in a busy metropolis along with the enchanting vistas of the great outdoors.
Whether you're a single person wanting to experience living in a city that truly never sleeps or you're ready to settle down and start a family, there's a Las Vegas property waiting for you to help you live the life you always dreamed of.
Making your home here will not only give you access to the city's glitzy lifestyle, but you'll also get to enjoy living in a place with a quickly growing city center, an ever-expanding list of job opportunities, and a surprising number of great educational facilities.
If this doesn't feel like hitting the jackpot, we don't know what is.
Starting the luxury home search in Las Vegas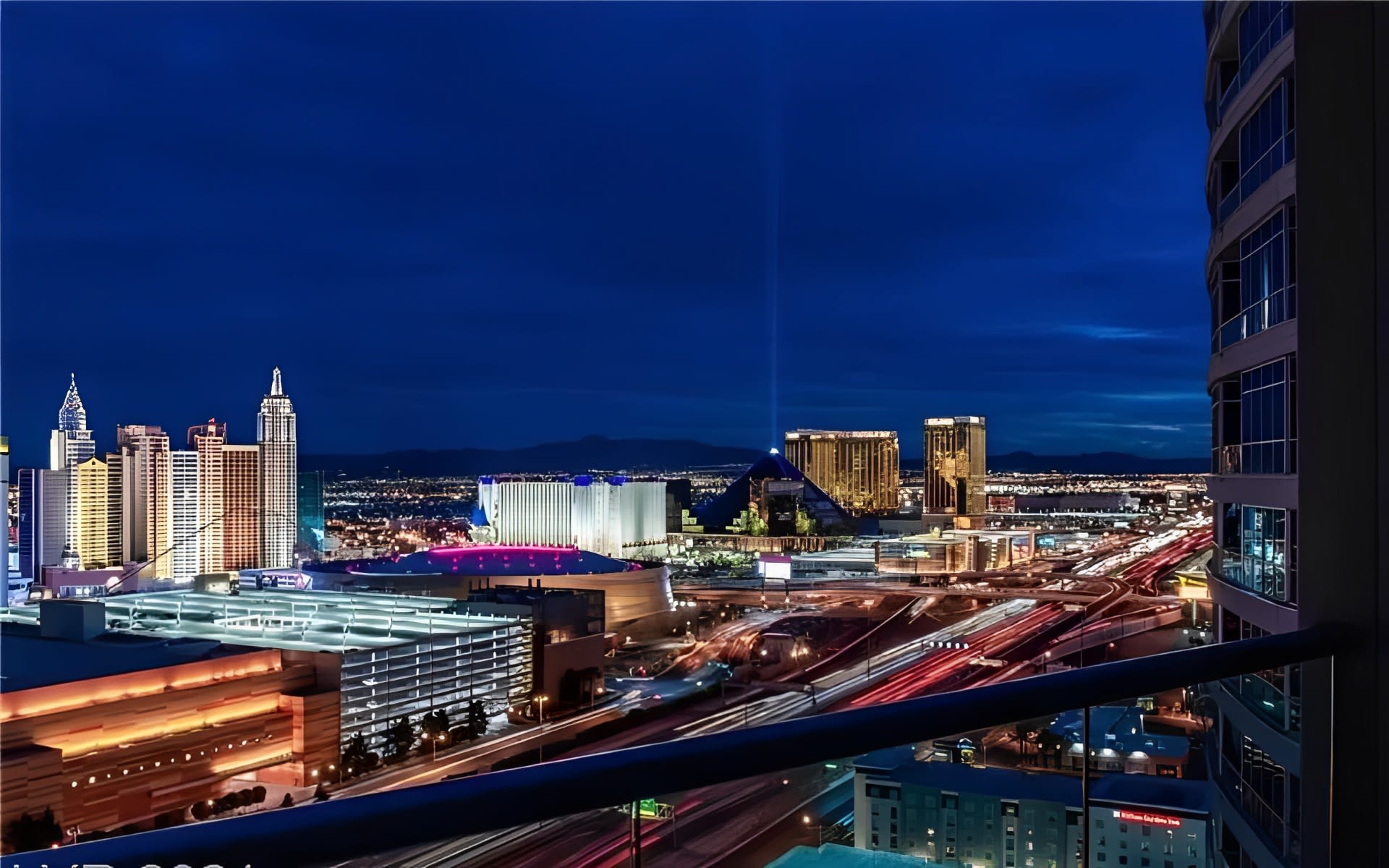 The
luxury homes for sale in Las Vegas
and its environs, such as the city of Henderson, is replete with housing choices. Even in the middle of the COVID-19 pandemic, the local housing market continues to do brisk business.
The city has witnessed an influx of people moving in from out of state, with Las Vegas being one of the top 10 cities that gained the highest number of new residents in 2020, and with good reason. People not only wanted to find a place that is less cramped and crowded, they also wanted to find homes that give everyone in their family plenty of room, especially after they've all been working and studying at home for months on end and have had the chance to discover the hobbies they can enjoy at home.
And with the still-attractive prices of properties in Las Vegas and throughout Nevada, as well as the large number of houses with deluxe features and sizes that big-city dwellers can only dream of, this state of affairs is expected to continue. Even during a time when the typical activities slowed down, Las Vegas was still viewed by many as a viable place to call home, whether temporarily or for good.
Here are a few basic steps when getting started on the search for a luxury home.


1. Start by looking at properties online
This is usually one's introduction to the local real estate market, where potential buyers are able to browse available houses, their features, age, and price, and even discover various communities. However, with the plethora of online listings, people often assume that they've found all the information they need, which couldn't be farther from the truth.
It's useful to remember that online listings give people a general view of what's out there and do not necessarily paint the complete picture. Finding properties in Las Vegas can be likened to a grand wilderness expedition, as the area contains hidden gems that you won't find on your own.
Given the quality, amenities, and prices of luxury homes for sale in Las Vegas, sellers of such properties generally put a premium on their privacy and would prefer their homes to be unlisted. Such listings are accessed mainly through word of mouth and personal connections established by a real estate specialist.


2. Get expert help
First-time and seasoned homebuyers looking for an edge over their competition need to contact someone who intimately knows the lay of the land. They will benefit from the expertise of a professional, who can mobilize their network to curate a selection of luxury homes beyond the popularly featured ones.
Even when buyers expect to view the home in person, high-end properties tend to basically be off-limits to outsiders. There may be limited or no open-house days. Instead, interested buyers are required to set up appointments first.
Given these circumstances, it's only a smart choice to work with a professional for guidance throughout the process of finding luxury homes for sale in Las Vegas. A Real Estate Agent can contact people in the know and give clients exclusive access – and that's on top of all the other skills that a Real Estate Agent brings to the table, such as handling paperwork, constantly staying updated on deals and newly posted available homes, and connecting clients with lenders and contractors as needed.
Working with a reputable and well-established real estate agent will save you a lot of heartache. Someone who knows the ins and outs of Vegas will open up doors to the most exclusive and very best listings available. Hiring a professional means you'll be spending more time looking at actual properties rather than spending hours searching for one online.
Moreover, because buying property in Las Vegas, Henderson, and nearby cities can be challenging given the strong interest in the market, it requires both intelligent, targeted searching and good timing. A cursory look at listings will barely scratch the surface of what Las Vegas and Henderson have on the table.


3. Narrow down the target location
There are many luxury communities in Vegas available to future homeowners and investors alike, with more being planned, built, and developed to accommodate prospective permanent residents or even just holidaymakers.
One master-planned community is Summerlin
, which spans 22,500 acres and boasts an array of housing styles and neighborhoods along with its own set of public and private schools, trails, a golf course, and shopping and dining options.
Outside of Las Vegas, the affluent city of Henderson is home to upscale properties. The residential development of
Anthem in Henderson is a golf-oriented community
that also caters to families and those looking for a life of leisure. Living in Henderson promises safety, comfort—and stellar views of The Strip.
Explore more luxury homes in the following communities:


4. Identify must-haves and budget
Having a clear goal and a set budget is integral in streamlining the acquisition of a good property. A main goal when purchasing a luxury home is to primarily enjoy the highest level of comfort and experience a plush lifestyle every day.
Draw up a list of amenities that are absolutely mandatory for your home and create another one with features that you can be flexible on. Examples of amenities that are typically found in Las Vegas luxury homes are a swimming pool, a gym, a home theater, and an open floor plan, which in particular amplifies the feeling of living in a spacious house.
It also helps to remember that getting a luxury home goes beyond just buying an expensive house; it's about purchasing a property that perfectly fits an individual's needs and desires. For buyers who want a feature-rich, prestigious, and potentially lucrative property, all are worth the price of admission.
Fortunately, at any price, luxury homes in Las Vegas and Henderson still offer a bevy of top-of-the-line features and space. So for buyers keen on sticking to their budget, there are luxury home listings in a specified budget range. Real estate agents can help create a personally tailored, stress-free real estate shopping experience.


5. Anticipate upcoming changes
Those planning to purchase prime lots or homes should carefully think about the future. Despite all its existing structures, Las Vegas is still expanding and shows no sign of stopping. Investors should especially be aware of future developments. A property's price is dependent on the neighboring communities and ventures. Seasoned agents make it their business to look into the development plans of the communities they operate in and would be in the best position to advise buyers of the future prospects of a residential area.

Luxury homebuyers should keep an eye out for land development trends as well:


Those just starting out with a family might want to check if their community can keep up with their growing family's needs.

Those who are in it for Vegas' glitz and glamor can benefit from knowing potential new hotspots.
Real estate agents are crucial when it comes to keeping abreast of developments or plans that are likely to affect the price and future prospects of a buyer's purchase. With various commercial and residential developments that are continuously reshaping the city's landscape, smart prospective homeowners or investors can be assured that they're just not getting the best Vegas has to offer today but tomorrow as well.


6. Stay on top of details and documentation
Probably the most important step of all for any individual or enterprise is keeping track and securing all the necessary paperwork to ensure problem-free transactions. Having a reputable real estate agent will ensure that every transaction is above board and legal. Acquiring title insurance is a smart idea as well as just in case any overlooked problems come around.
Why buying a luxury home for sale in Las Vegas is a smart choice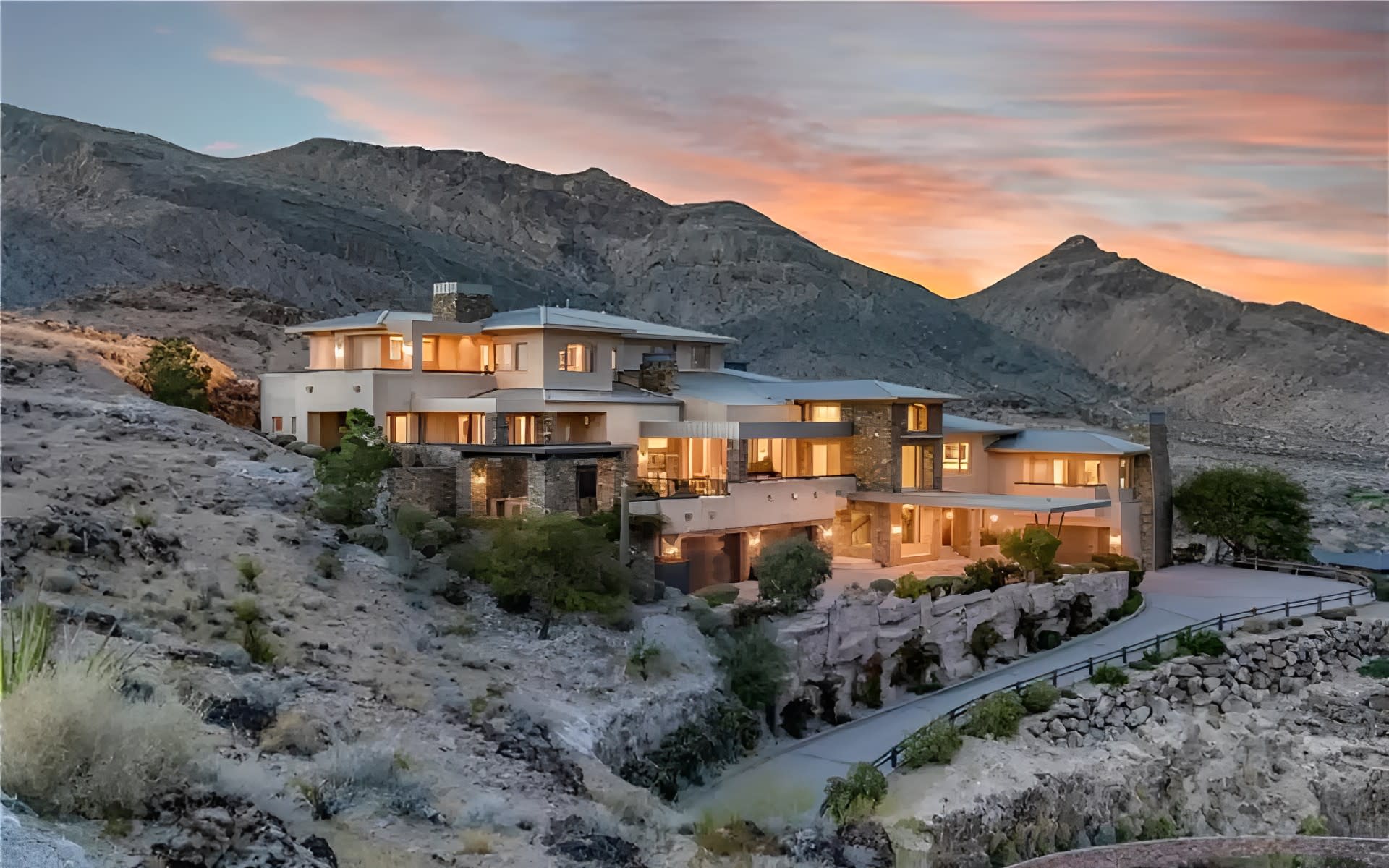 Besides having access to countless shopping malls, casinos, hotels, entertainment venues, and restaurants, owning a Las Vegas property offers a slew of other perks homebuyers will not get anywhere else.
The weather
Those who love spending time outdoors playing sports, hiking, having barbecues with friends, or simply lounging in their backyard with their family will surely enjoy Vegas' subtropical desert climate. With less than a couple of weeks of rain per year, it's almost like living in paradise with bright sunny days and blue skies almost the entire year.
Luxury for every budget
Despite having highly sought-after properties, listings in luxury communities in Vegas and throughout Nevada are actually cheaper compared with those in other major U.S. cities. Those planning on buying a property here can get a lot more square footage for their dollar than in cities like New York or San Francisco. Those looking to get the most from their hard-earned cash need to look no further than the myriad luxury communities here.
Extra disposable income
Not only does Las Vegas offer relatively cheaper luxury real estate, it also has lower property taxes and cost of living compared with other major cities. Residents get to enjoy more of what they worked for compared with those living in prime properties elsewhere. More disposable income thanks to the absence of personal income taxes means more money can be saved, re-invested, or spent by homeowners.
Desert views and glittering cityscapes
Nothing can spoil the joy of living in a glamorous mansion than looking outside one's window and seeing a bland view. Las Vegas' prime communities showcase not only the best architectural design and structures around but some of the most breathtaking vistas – the Strip at night from atop a luxury condo or the sublime desert landscape from the patio of a desert home – not often found anywhere else.
Rising land and property values
Valuable things only gain more value over time. Owning a Vegas property today means having a great and highly desirable listing in the future. Those wanting dependable investments or those who desire a valuable property that will someday become their estate legacy will not be let down with any of the prime real estate available in Vegas today.
Gavin Ernstone is the Dream Home Specialist in Las Vegas
Aspiring homeowners can ensure that they are getting their luxury home search in Las Vegas off to a good start by teaming up with a real estate professional who is focused on this exceptionally in-demand market.
With more than 25 years of experience in helping people make the best real estate purchase of their lives,
Gavin Ernstone
will employ his extensive knowledge and expertise to ensure a successful transaction and to serve his clients best, whether you're looking for luxury properties in the heart of Las Vegas or you have your eye on any of the fine residential communities in Henderson.
From start to finish, the home buying process becomes seamless and fuss-free as Gavin handles every aspect of the search, lets his clients in on the must-knows about property purchases, and answers every question about life and real estate in Las Vegas. He has had the highest residential resale home sale in Henderson in the last 13 years.